Aarushi And Her Exciting Journey To Roopkund With Thrillophilia!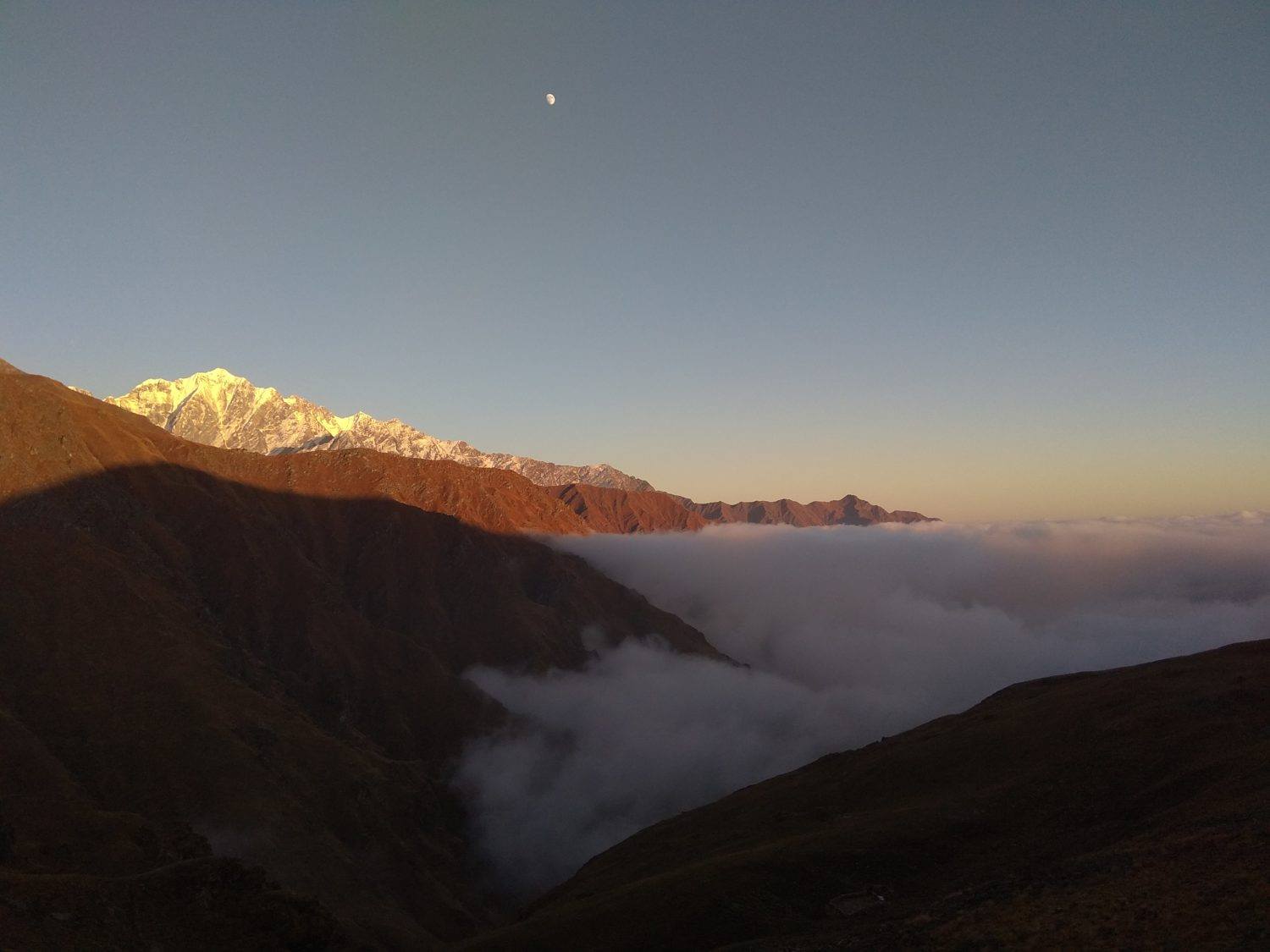 According to a cherished maxim, the entire universe conspires to assist you, once you set your mind toward accomplishing a goal.
Many of you must have heard of it in movies or read about it in novels, but we are one of India's premier travel and adventure aggregators, and we see examples of this phrase every day.
Meet Our Uptown Traveler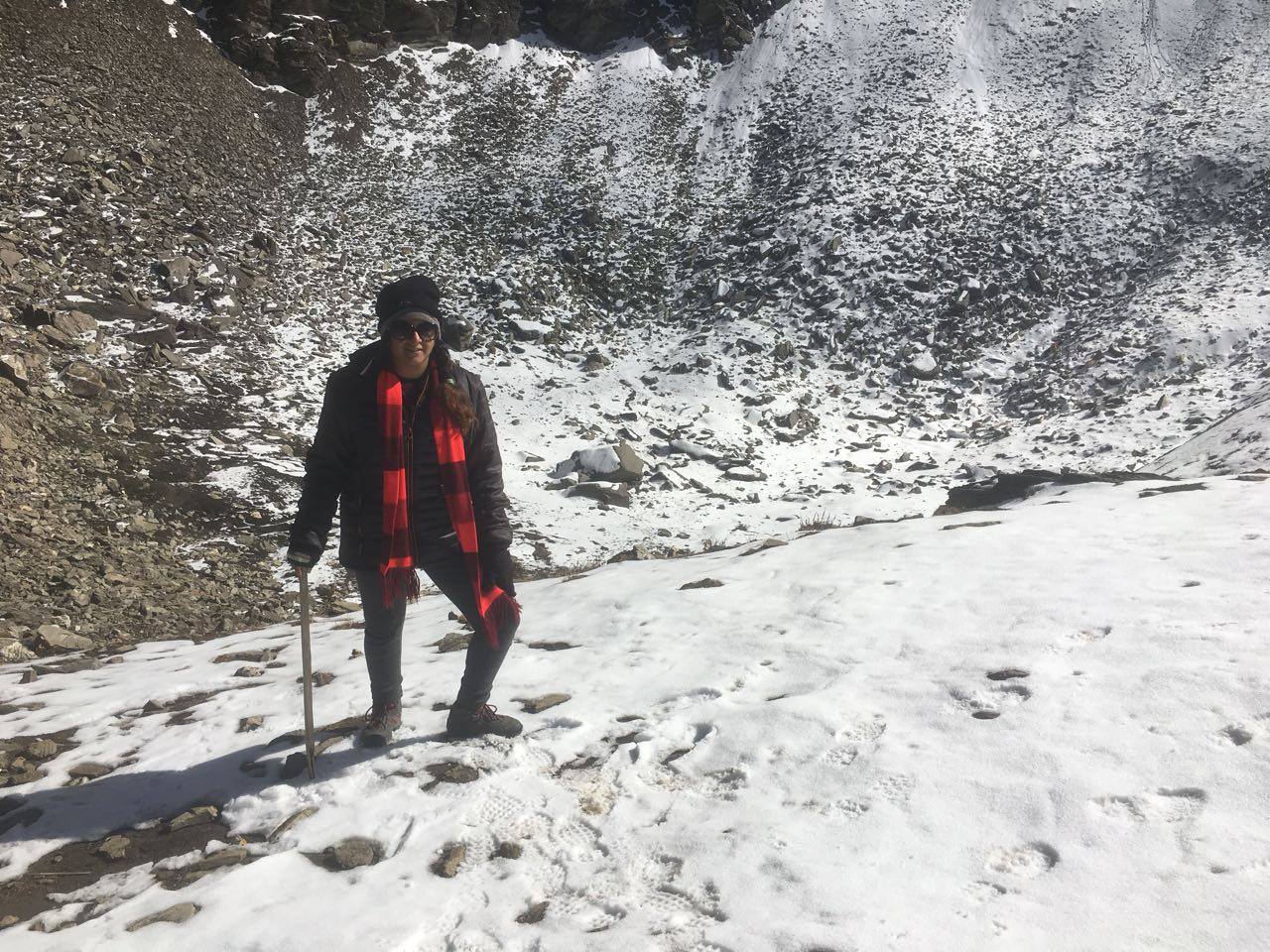 Aarushi Ranade, from Ahmedabad, is a Software Engineer by profession who decided to take a little time off. In some form, take a break from the urban hodgepodge and engage with nature. She says, "I started looking online for a trip because the work at the office was making me tired. A friend of mine had used Thrillophilia, and she had a blast. By bringing operators to tourists, they're doing a great job."
Roopkund It Is!
As she sifted through the extensive list of travel categories and experiences, Aarushi located something she had always dreamed of doing - a trek expedition. Well, that was settled, but which one? As she remembers, "I didn't see the difficulty level, I didn't even realize how important it was." As she browsed through the pictures, she thought, "I'll go there if the pictures are good." That's when she decides on the Roopkund trek. 'Going with the gut feeling' was her move, and she had no idea how much preparation and effort would go into the same, which she still laughs at.
As a result of her Roopkund trek, she now remembers, "Next time, I'll take in more detail of the trek, but for my first trek, I just looked at pictures. It's hard to resist those pictures, and I was so intrigued by the trip's bio that I couldn't stop reading it."
Mystic Trek and the Skeleton Lake
"Roopkund was the first experience that made me realize that the mountains possess a certain kind of charm that has the ability to keep you captivated. I was so fascinated with them that I searched YouTube for videos of people who had already taken part in the trek, and they turned out to be equally fascinating."
At an altitude of 16,499 feet, Roopkund, also known as the mystery lake in Uttarakhand, is situated in the laps of the snow-covered mountain Trishul.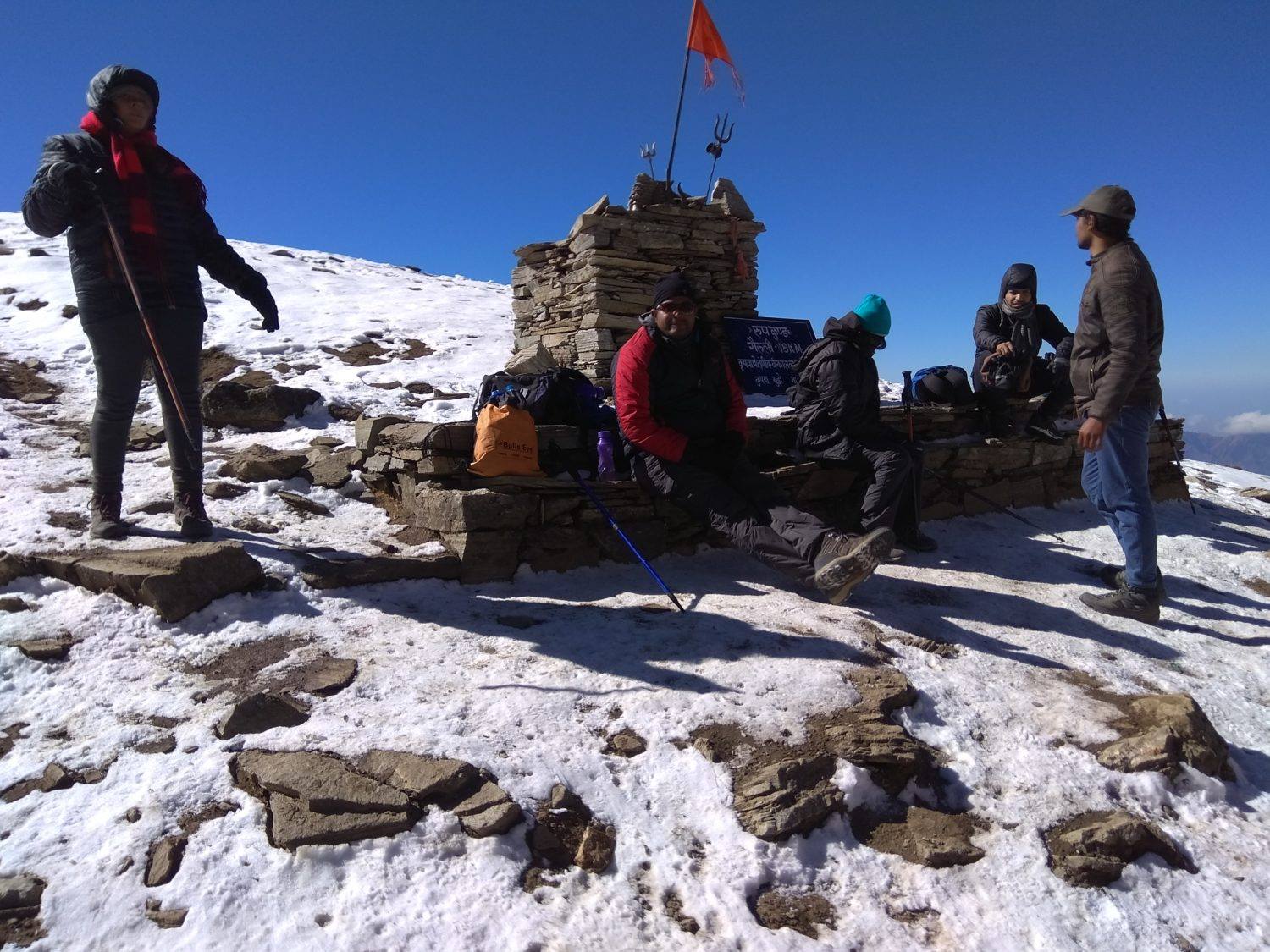 Roopkund is popular among trekkers due to the human skeletal remains that are visible at the bottom when the snow melts. Skeletons have been discovered in the area dating back to the 9th century, where it is believed that the people residing there were killed in a violent storm.
The Roopkund trek is a fascinating journey through a Himalayan forest of oak trees and bright rhododendrons. Trekkers can expect to encounter mountainous rivers, enthralling ridges, lush forests, and picturesque meadows on this moderate trek.
Aarushi immediately began preparing for the trip by considering the attributes that make Roopkund an irresistible trek. Her only problem was that she did not know where to begin.
Preparation
After some convincing to the parents, as a girl on a trek raised eyebrows for Indian families, she wrote, "I emailed Thrillophilia about my concerns, and I was told that I wasn't the only female on the trek". That solved one issue for the family.
Also, on this trip, Aarushi tagged along a couple of colleagues and went through the pain of convincing their parents. Despite that, "it was totally worth it."
A few months later, she booked her parents a trip with Thrillophilia. Wait, what? Yep, we reacted the same way.
"To keep their minds occupied, I booked a trip for them around the same time as mine. So they could enjoy their trip while I enjoyed mine. I planned two trips so I could enjoy mine worry-free."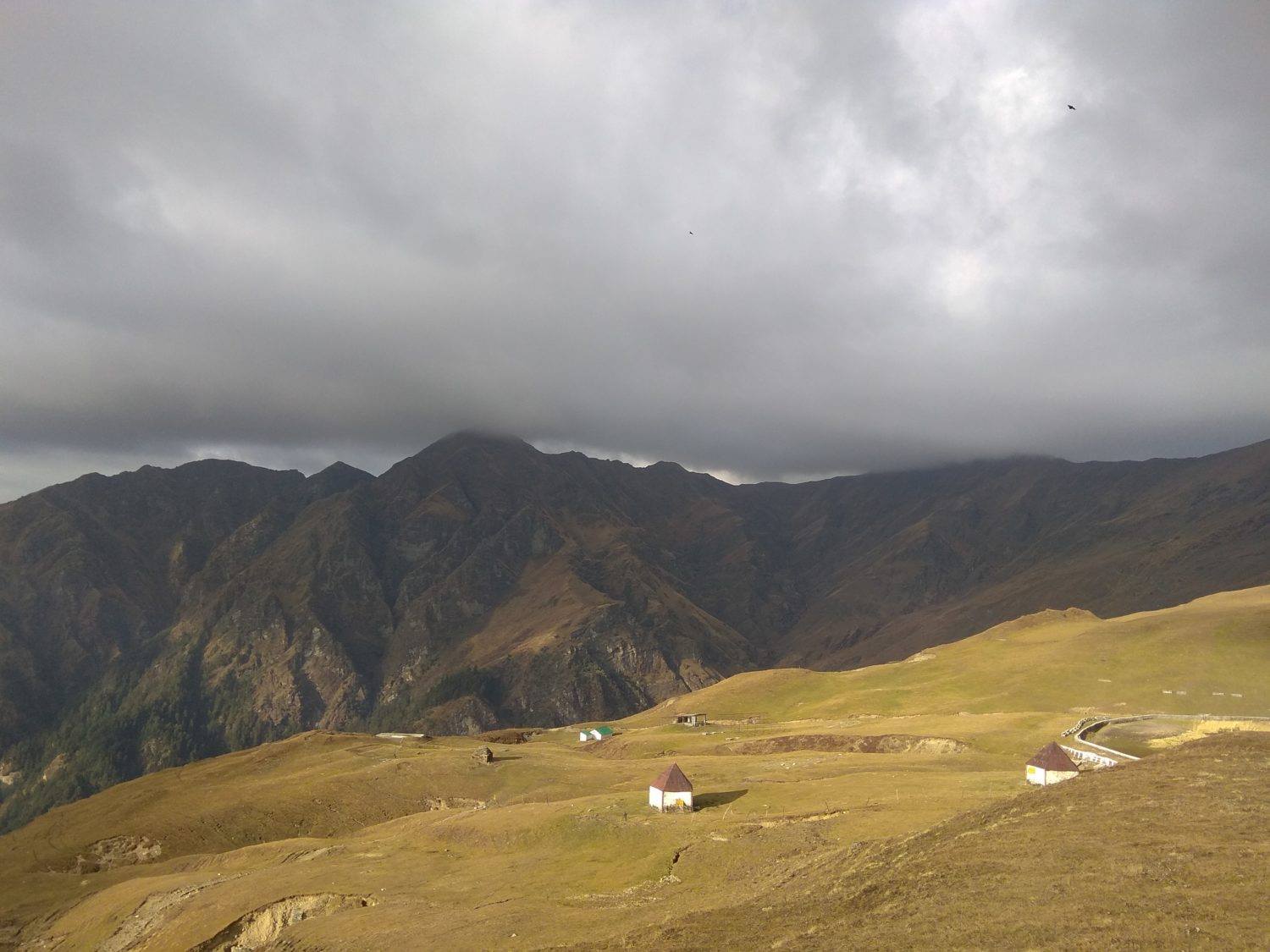 At this point, the convincing and planning have been completed. The next step for Aarushi was to collect the necessary information to ensure she could complete the trek and prepare herself for the challenges that lay ahead. "I emailed them (Thrillophilia) about how many people were going, what we should carry, and precautions we should take. It was great to leave them an email and get a response within an hour, answering all my concerns and my parents' concerns."
She then continues, "I took a leap of faith with them because it looked like they understood their work, and they executed it with a level of professionalism that is extremely rare. I advised them that I would be booking for a certain date due to the need to inform my office of my absence and to purchase my tickets while there was still time. They advised me to proceed accordingly. The whole process was seamless and went without a hitch."
Here We Go!
In our conversation with Aarushi, she was one of the most enthusiastic travel ambassadors we have encountered to date, and she humbly took the time to elaborate on her entire vacation. The following are excerpts from her own itinerary:
"I booked my tickets and my colleagues' tickets. We flew from Ahmedabad to Delhi and travelled by bus to Kathgodam."
"We arrived at Lohajung in a car, where we were briefed about the trek, met fellow trekkers in the group and learned how to properly consume high protein foods.
"We walked along a straight road on the first day of the trek. At approximately 2 PM, we arrived at our first destination. We were instructed not to sleep before 9 PM; otherwise, we would have remained awake till the following morning.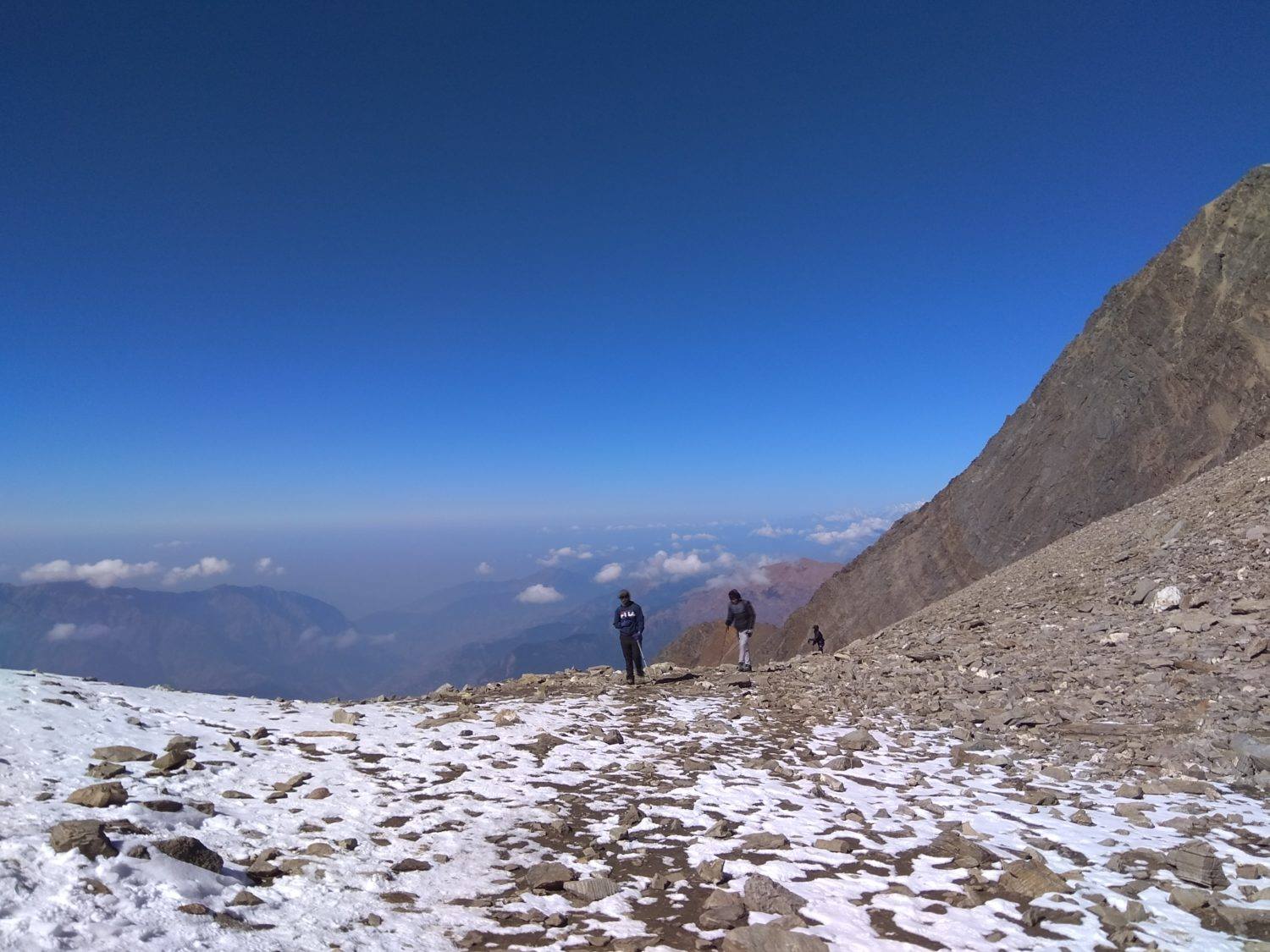 "I recall that a person in our group who was enthusiastic about the shiny night, woke us up at 2 AM so we could observe the stars. Growing up in the city, I had never witnessed so many stars. I can easily state that the view at the top of the mountain was the most breathtaking feature of the trek. That night, I saw more than ten shooting stars. Throughout the night, that scene remained so vivid in my mind that I was unable to sleep."
"The next morning, we left early, about seven o'clock, where using the restroom proved to be a little difficult. Let us just say that we are more accustomed to the modern way of doing things, and these weren't available. On that particular day, Bugyal was our destination.
"We arrived in Bugyal shortly after four o'clock, and our tents were already set up. I was looking forward to spending my first night in a tent. My rubber band helped us make a ball out of rags, and then we played cricket with it."
In my memory, when we changed our itinerary, the site had a dome-shaped structure that was intended to serve as our shelter for the night. At approximately 5 p.m., our guide informed us that there were clouds immediately below us. The feeling was like someone had spread large cotton balls beneath us, and we felt as though we were in heaven.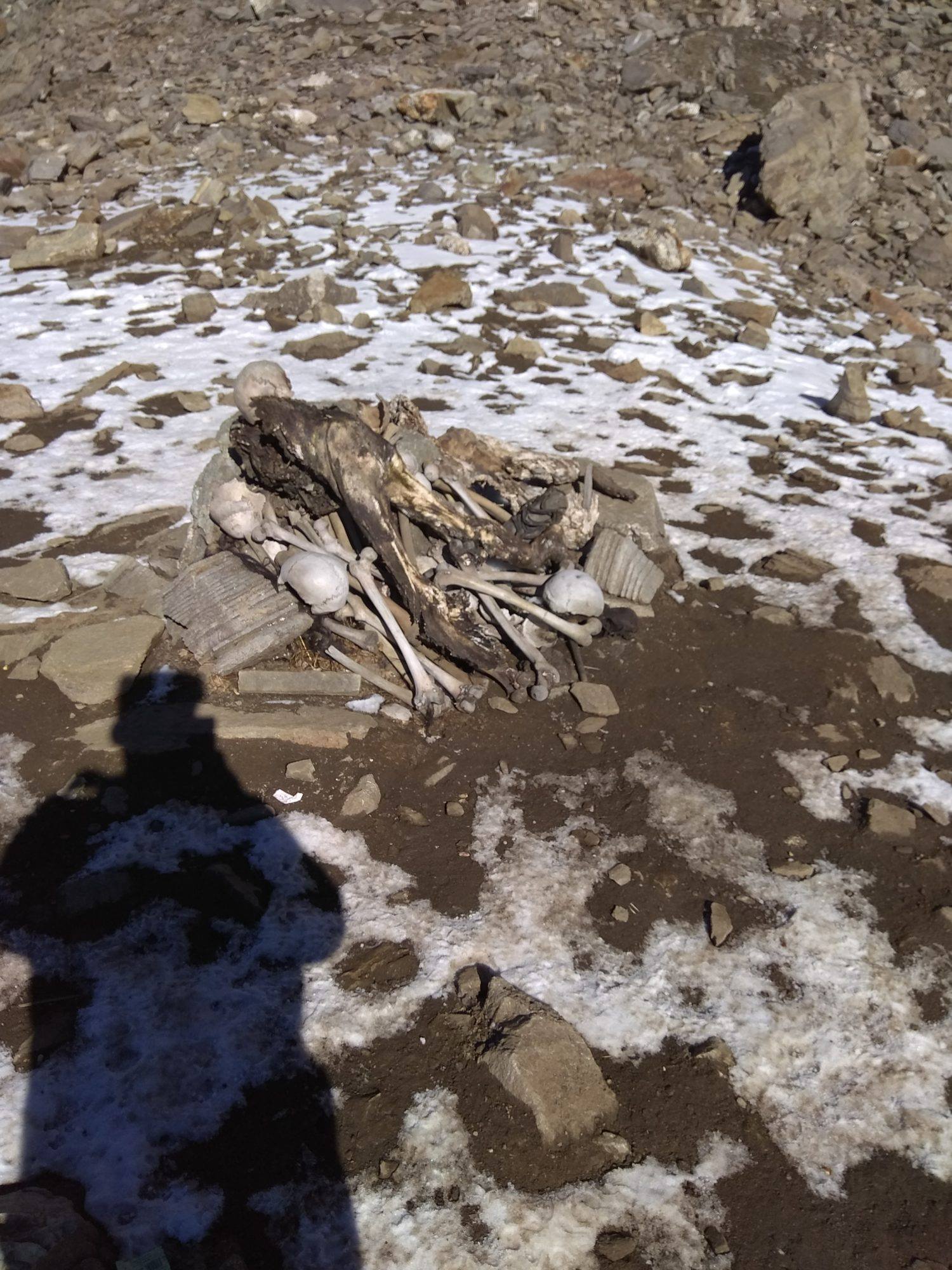 We arrived at the top of the mountain at about 1 p.m., where we enjoyed the view of Roopkund Lake. The trek is centred around that lake; however, I found it less exciting than the previous experiences I had on the way. Guides informed us of a mountain near there called Junar Gali, which is the highest point on the trek.
"I do not know what motivated me so much, but I ended up persuading five of my friends to trek up to Junar Gali, and it was the best decision I ever made. From the peak, we enjoyed seeing Mount Trishul, one of the three summited mountains, parallel to the Roopkund trek."
Having spoken with Aarushi made us realize that every trip has its own unique story, even though we plan and execute trips for thousands of people every month. There is nothing like a story that changes someone's life forever and leaves them with lifelong memories. All our efforts on Thrillophilia are geared toward providing everyone with a wonderful experience. Aarushi's story motivates us to continue doing so.