Thrilling Stok Kangri Trek Of Umesh And Geetanjli With Thrillophilia!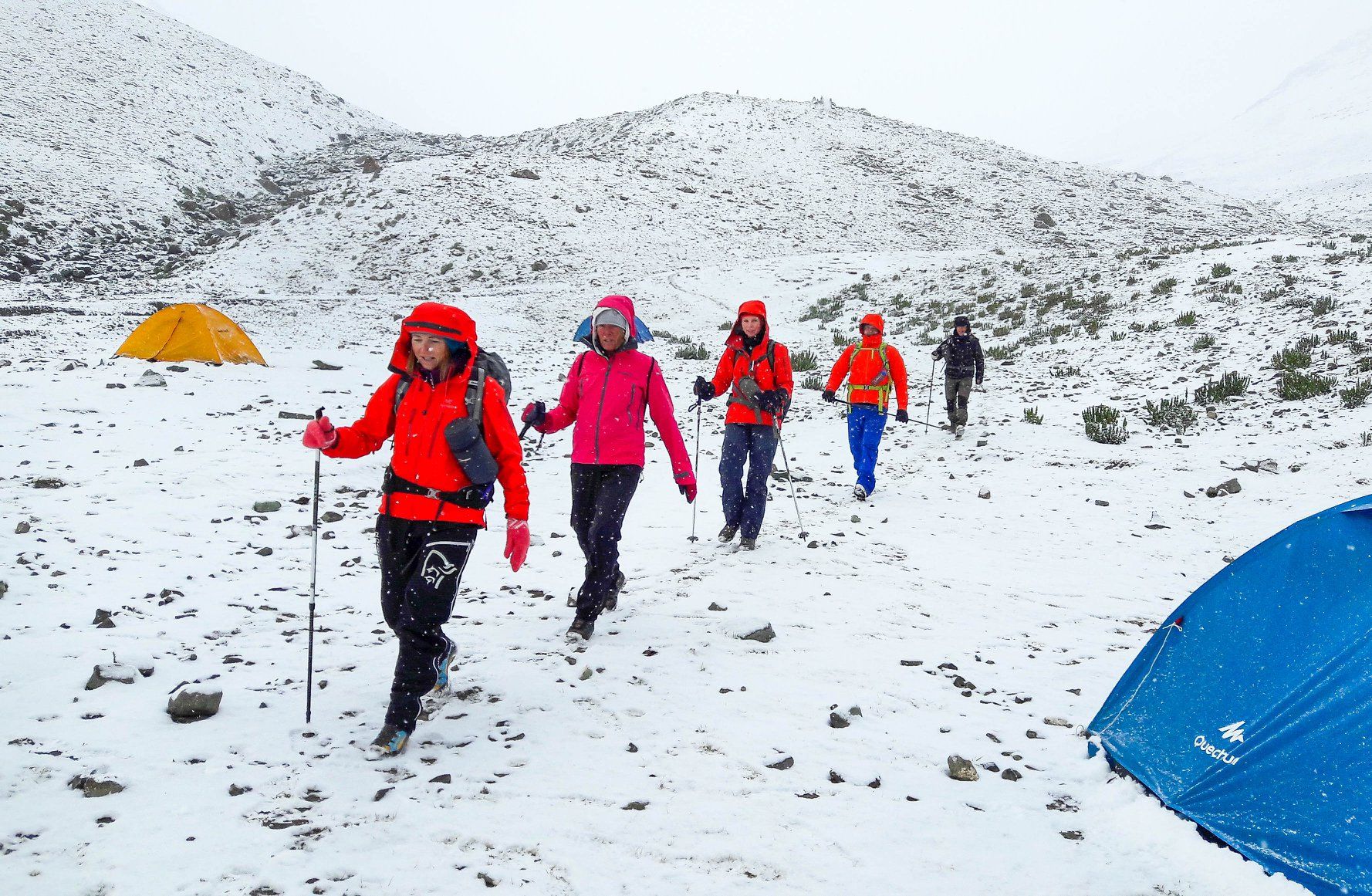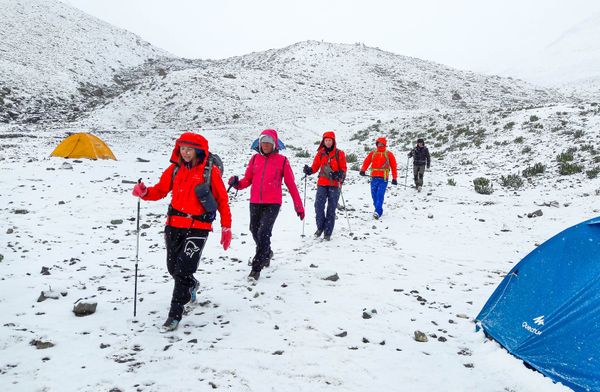 Umesh, an IT manager by trade, has always enjoyed travelling the world and recording unforgettable memories. Travelling, he believes, is the best form of treatment and a method to enrich one's life. Despite suffering from a slipped disc and cervical condition, he accepted the challenge of conquering the Stok Kangri Trek with the help of his greatest supporter, his wife Geetanjali, and other trekkers, and this is their story. The Stok Kangri Trek, which begins at a height of 20,500 feet above sea level, is an exciting experience for individuals who want to test their ability to conquer high altitudes.The walk takes place in the Himalayan foothills, with Ladakh being the birthplace of the majestic Stok Kangri Peak.The peak also provides a superb perspective over the entire Zanskar and Indus Valley, thanks to the unsurpassed beauty of the surroundings, numerous ridges, and massive quantities of snow in the winter.
What Is The Significance Of Stok Kangri?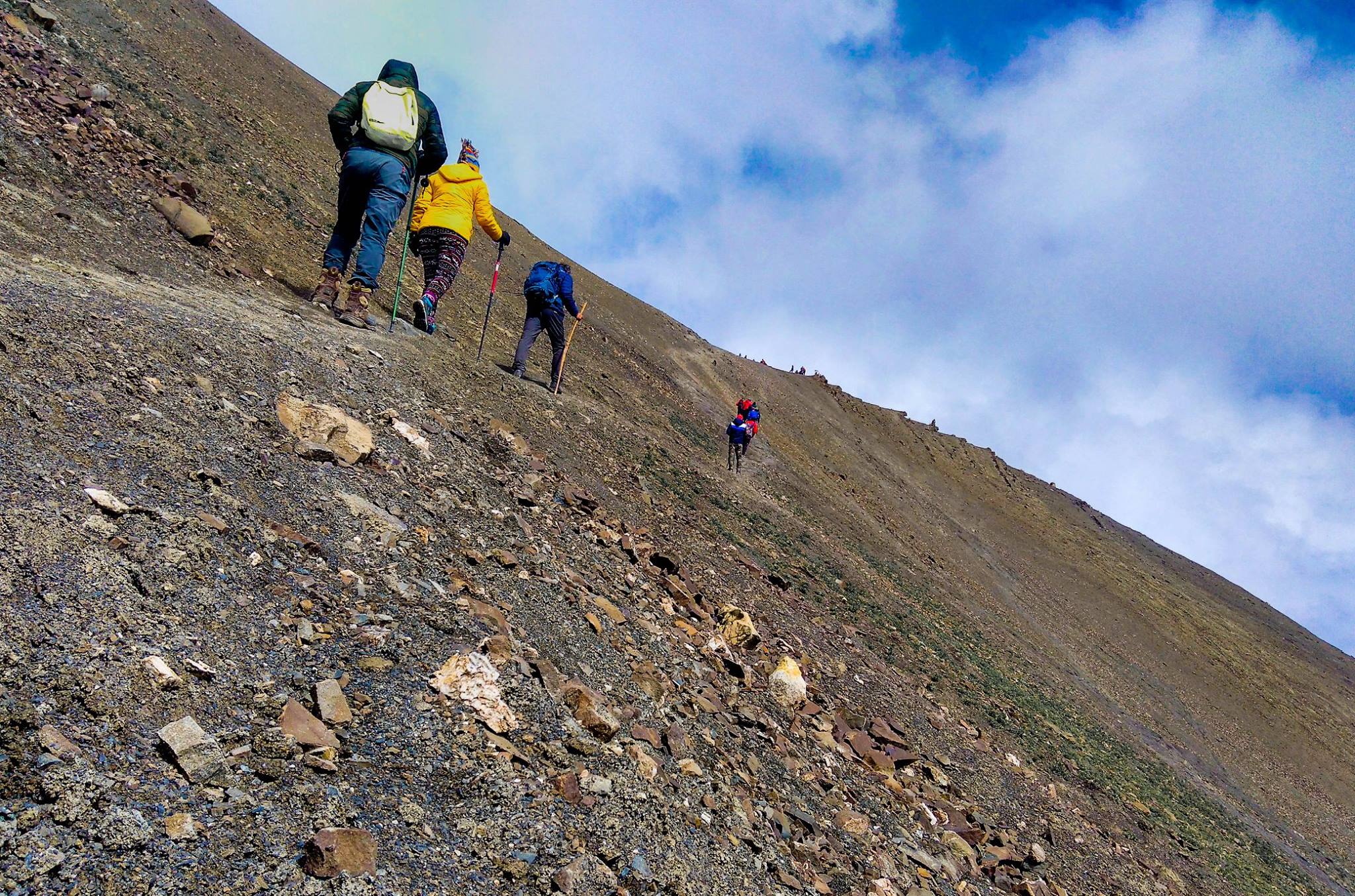 "I had intended to go on the Chadar Trek, but something happened, I presume a landslide or bad weather, and I had to postpone the trip not once, but twice," said Umesh. The crew at Thrillophilia then persuaded them to go on the Stok Kangri Trip, and after giving it some thought, all of them agreed. "The height was the biggest draw for me," added Umesh.
The high-altitude Stok Kangri trekking adventure, which began and finished in Leh, was a nine-day trek package provided by Thrillophilia. The walk entailed acclimatisation for the tourists, and it was advised that they prepare physically and psychologically for at least two months before the excursion. The trip provided breathtaking views of Stok town, Chang Ma, Mankhorma, and the surrounding countryside. Except on Summit Day, when the climb required around 12 hours, the tourists were expected to walk for at least 4-5 hours every day.
Also Read: Priyanka Nag's Solo Adventure Trip to Ladakh with Thrillophilia!
"As I already stated, the sole reason I chose Stok Kangri Trek was its intimidating height and difficulty. When we talk about the Chadar Trek, we're talking about plain old hiking with temperature changes and ice sheet walking," says Umesh. Stok Kangri, on the other hand, was a roller coaster of a ride. They have done a couple of treks previously, but Stok Kangri was a new challenge for all of them."
Getting Ready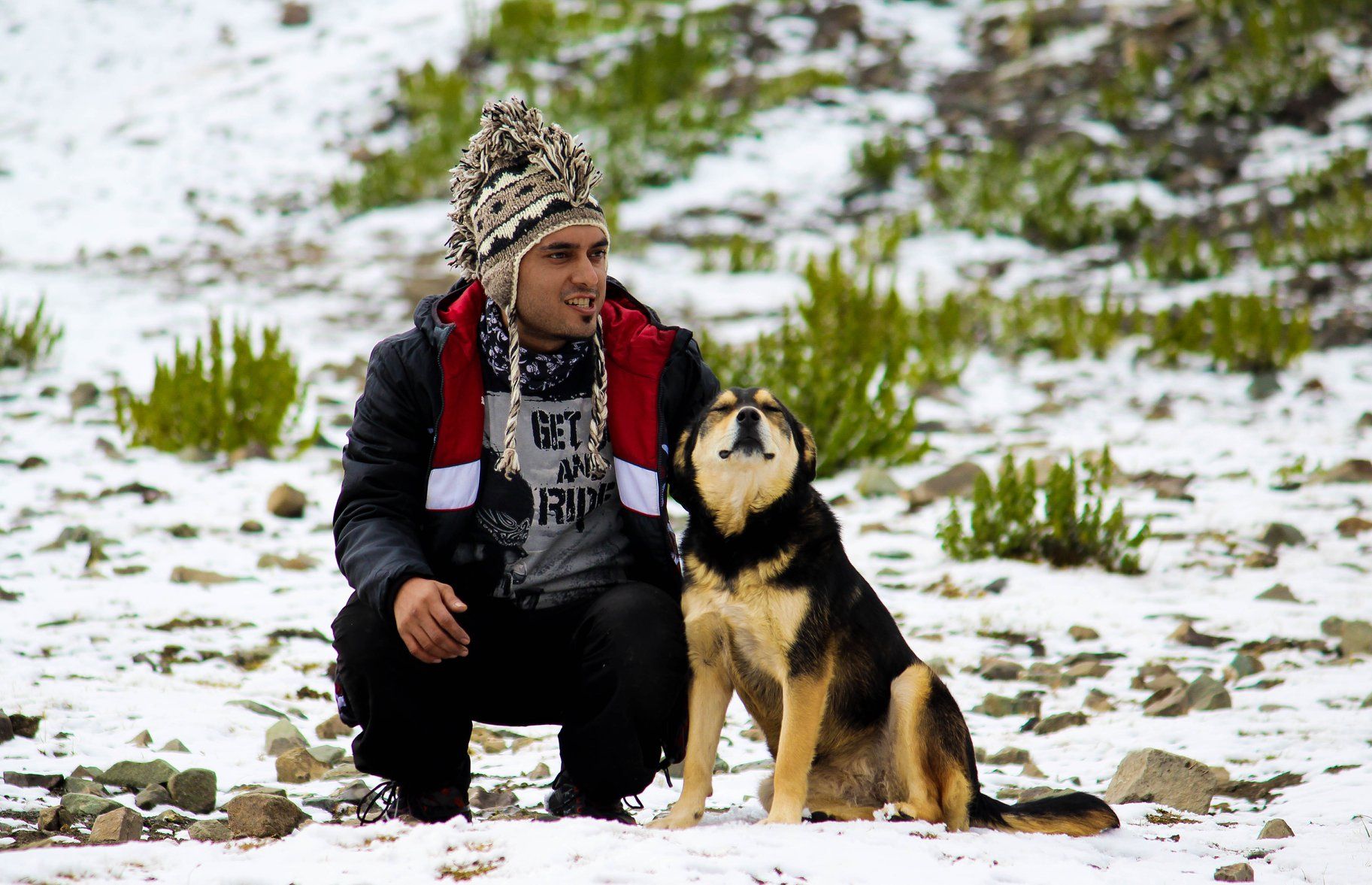 They had roughly three months to physically prepare for the expedition that they had previously planned. The Thrillophilia staff had previously briefed them on all of the requirements for the type of expedition that they were planning. The team's foresight in informing them so far ahead of time was quite outstanding.
"If it isn't worth sharing with the whole world, it isn't a tale."
Trekking at such altitudes can be demanding for those who are prepared; yet, there are times when passengers are not well informed about the situation and confront difficulty, forcing them to return midway. These treks were said to be undertaken by persons who already had climbing experience or who had climbed elevations of 4000-4500 metres. Because climatic circumstances varied from -20 degrees to water-freezing cold, it became imperative for the tour organisation to notify passengers about all the do's and don'ts and for them to pay attention to each one. The whole adventure was made more joyful by several features such as carrying first aid kits, prohibiting alcohol intake, avoiding night hikes, having health insurance, and having adequate warm clothing.
Suggested Read: Shrikant's Roller Coaster Ride In Leh With Thrillophilia!
The Adventure Trek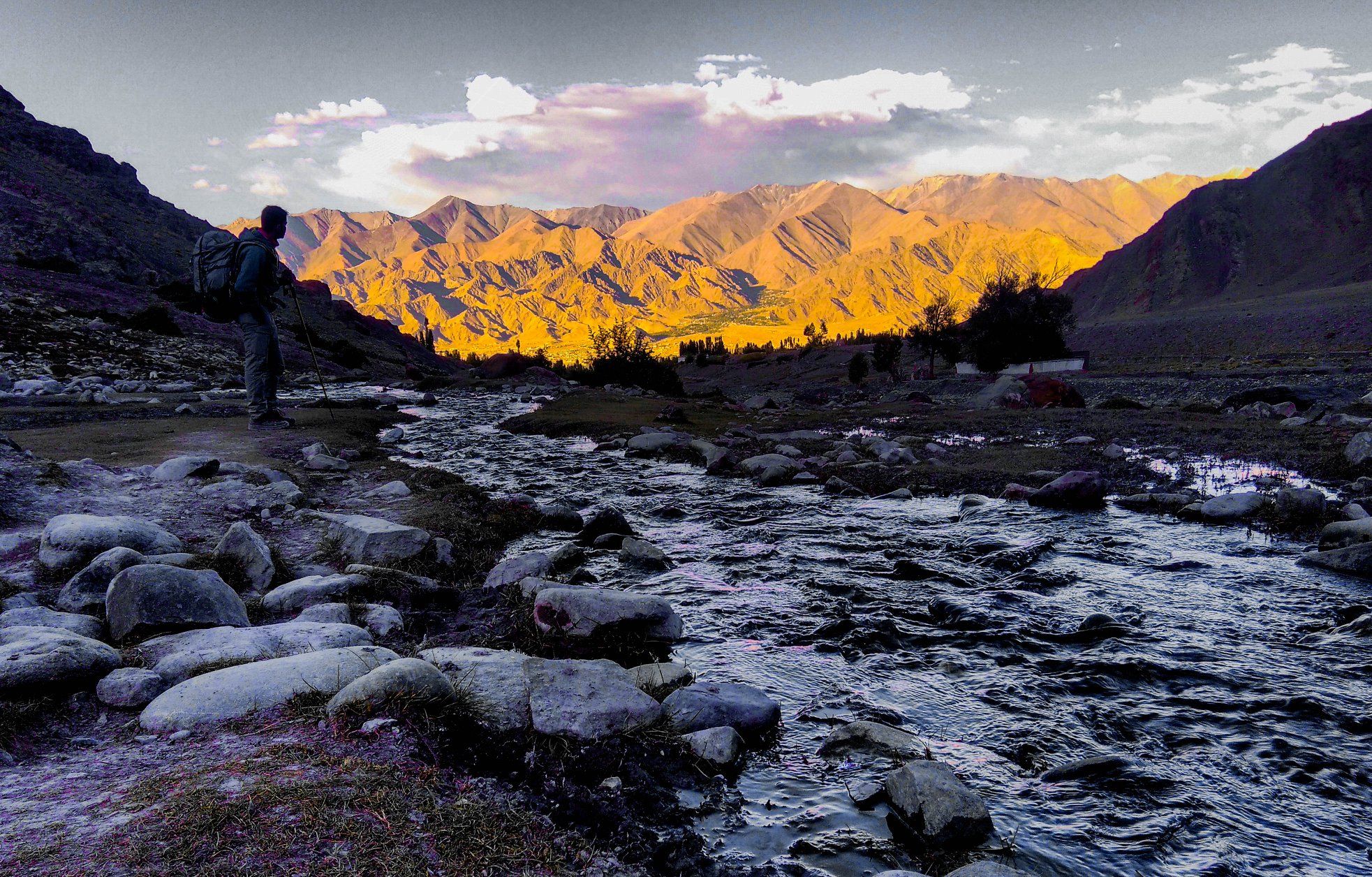 To begin the adventure, guests arrived in Leh, the country of high passes, and stayed in budget-friendly, pleasant guest accommodations. On the second day, the passengers went on a 3 to 4-hours of acclimatisation trek around Leh, discovering the well-known monasteries Shey and Thiksey. The next day, Umesh, Geetanjali, and other passengers, as well as the group leader, arrived at Stok village to experience the spectacular grandeur and calm landscapes of the Chang Ma trip that they had just completed.
The party led by a leader began the formal trip from Chang Ma to Mankorma after three days of acclimatisation. They passed through river streams, lush forests, and ice deserts on their way to Mankorma, where they pitched tents for the night. The tourists were treated to a spectacular view of the Gulap Kangri and Parcha Kangri peaks from the base camp, which was located at a height of 16,300 feet. After putting up tents, the commander advised they relax and train for the major challenge because the oxygen level was starting to decrease and they were becoming acclimated to such climatic circumstances.
Finally, Umesh, his wife Geetanjali, and the other tourists prepared for the most difficult obstacle. They took roughly 9-10 hours to get from base camp to Stok Kangri across glaciers and steep slopes.
Travel Buddies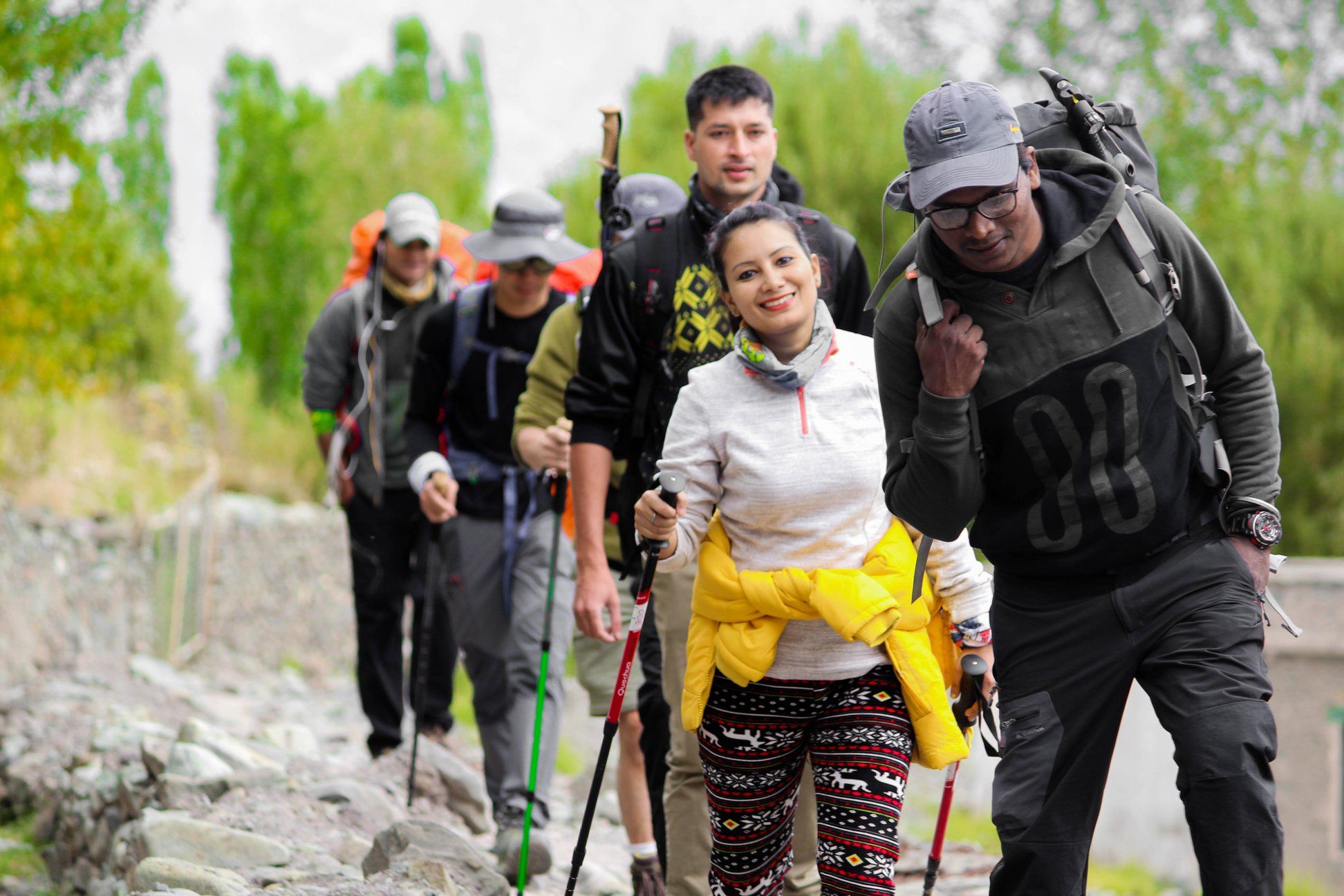 One of the extra benefits of travelling with good company is the opportunity to meet new people. Umesh and Geetanjali were fortunate to meet other trekkers who became fast friends. They were joined by Hemant, a practising doctor, Tony, a fun-loving person who had done a few treks in Nepal before with his friend Erik, both from Malaysia, Praul, the youngest and the funniest of the group, and Abnish and Ritesh, both from IT and marathon runners.
The group was led by the energetic and decent duo Salman and Stenzin who made the entire trip experience for them worth millions.
Experience With Thrillophilia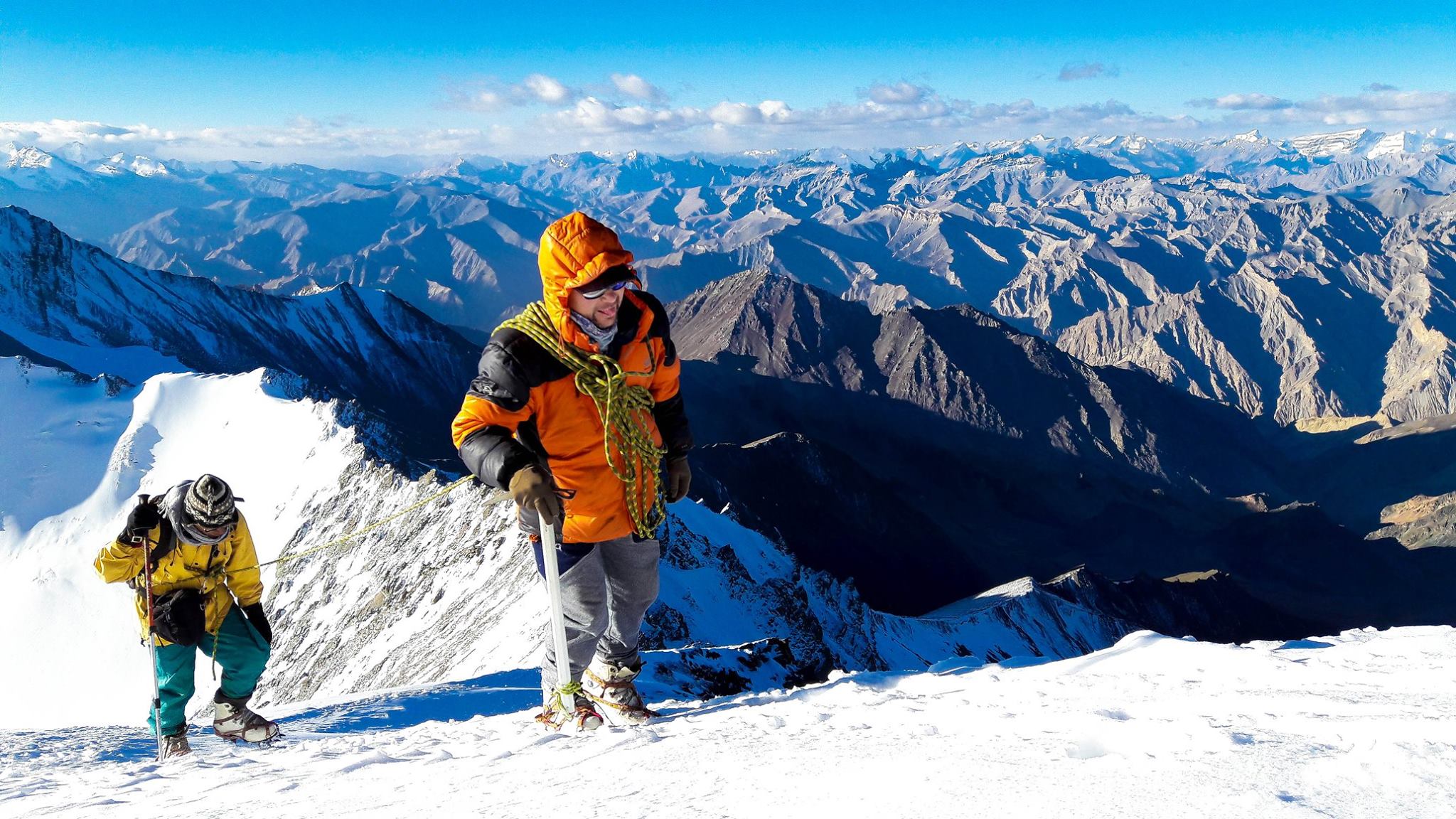 Umesh described the experience of booking for the trek with Thrillophilia as smooth sailing. He says,
"You recall how things used to be. You had to speak directly with the organisers or assume responsibility, but Thrillophilia made everything simple for me and my wife. They formed a WhatsApp group with all of the other tourists and leaders, and communication was never easier. We were pleased by the professionalism throughout the walk, and you need that type of faith in a third party more than you do in yourself."
He further adds, "Money was another worry, which is why I opted to book via Thrillophilia rather than directly with the operator."
Check Out: A Romantic Journey Of Taneja In Himalayan Terrain With Thrillophilia!