Supriya Making Memories In Thadiyandamol Peak With Thrillophilia!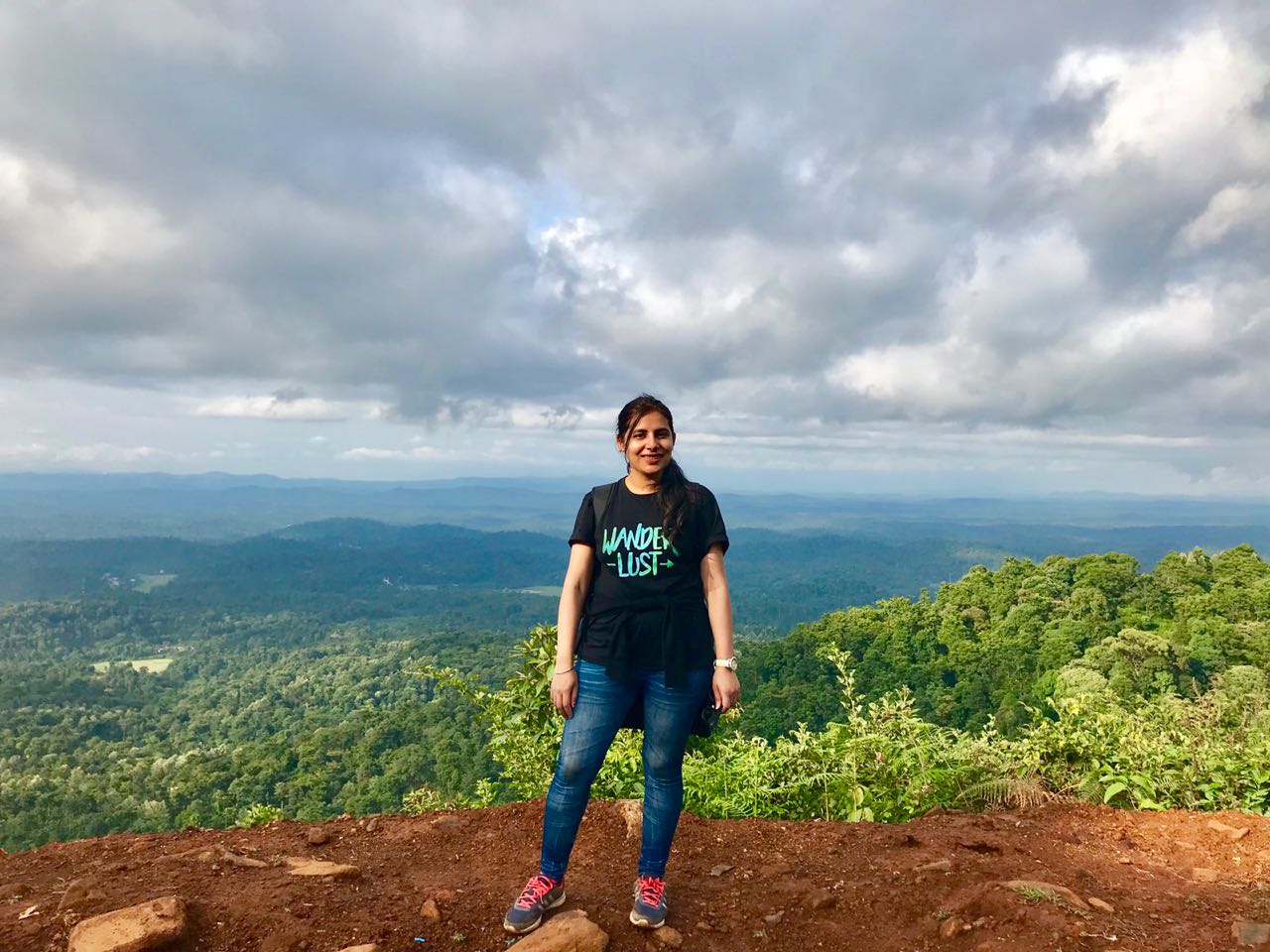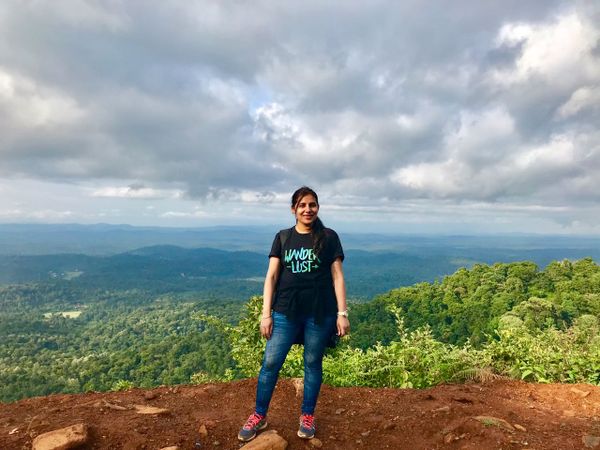 "In my day to day life I spend most of my time at the office. Being a management professional and in a 9-5 job means that most days I have no time for leisure activities or just focus on myself.
Often on the days when I find some free time from work and all the things, I wonder how my life is going. There were things that I had always wanted to do and couldn't because of my schedule. I had this list of things I wanted to complete in my 20s but now I am in my late 20s and I still have so much left on that list.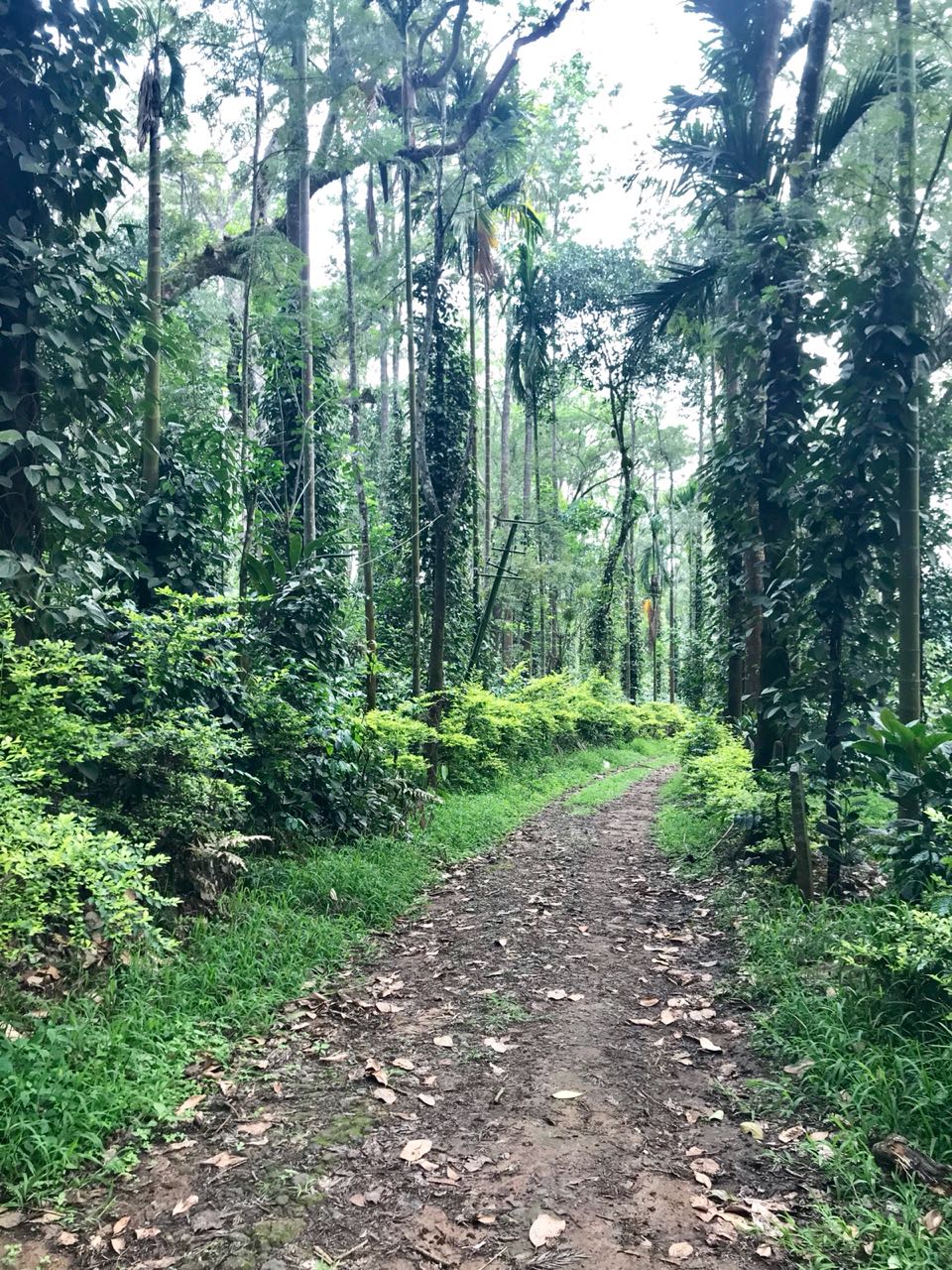 One such day I decided to do something about it, instead of just thinking. I always wanted to take a solo trip and make new friends there."
Supriya Tanwani was nestled in her little world in Bengaluru, a corporate professional, who had a beautiful aura and charmed everyone she ever met. Her hobbies include reading and traveling, because this is how you learn about the vast world. Always on the lookout for new destinations and spots to read her books, she loved spending time exploring the unfamiliar places. But never before has she travelled alone and this is something she wanted to change. So one fine day, she scoured the internet, looking for the perfect trekking trip to take on solo. In a short time, she stumbled across Thrillophilia trip to Coorg trekking through the beautiful routes of the Thadiyandamol Peak. She contacted the team and without any hassle her spot was confirmed for the weekend trek.
Finding Friends in Strangers
"While still searching and finalizing the details, I was overwhelmed by certain questions. Is it okay to go alone on a solo trip ? Will I find any girls or will I be the only one in the group ? Is it safe to travel with people you have never before seen in your life ? After overthinking and positioning for hours, I decided to take the trek. Once my booking was confirmed, I was contacted by Habib, our guide, who assured me that the trip is safe. The next weekend I went on my first solo and trekking trip, anxiously watching people on the bus. I wasn't the only solo or female traveler in the group. There were even two women in their 40s and a father son duo looking for some bonding time."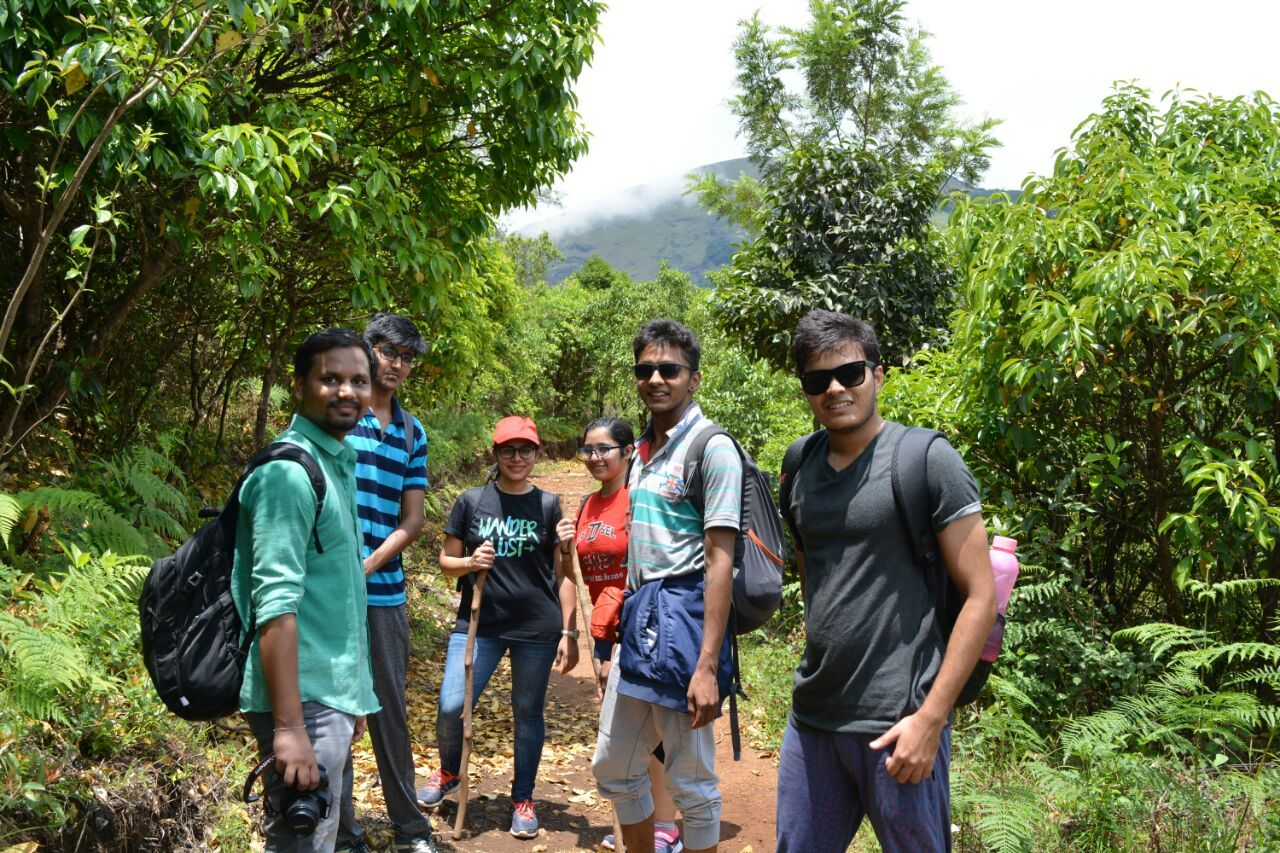 "Once we started talking, it didn't feel like I had just met them. Even a fellow traveler mistook us as old friends and I had to correct him that we just met. He was shocked to hear that and who could blame him ? These people were wonderful and we had bonded so well, instantly, that it did not feel awkward or forced at all."
Adventures in the Thadiyandamol Peak
The Thadiyandamol Peak is one of the highest peaks in Coorg and is situated at a height of 5472ft. The 15km long trek takes around 7 hours to complete it and it's preferred by both novice as well as expert trekkers. It took them an entire night to get to Coorg and upon arrival they were transferred to the base camp near Nalakandu Palace where they were staying during the trip.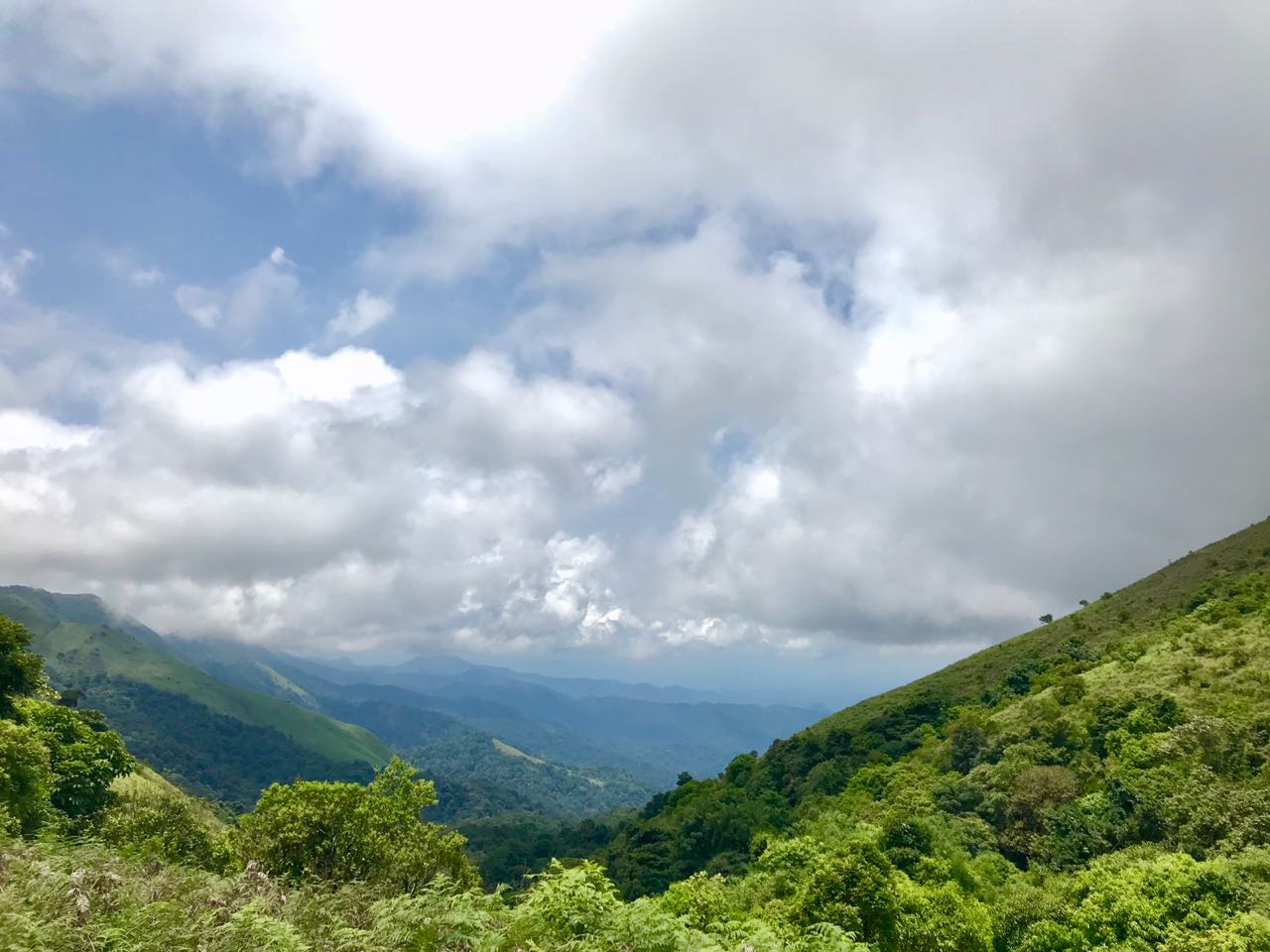 "The morning we reached our homestays we were stunned by its surreal surroundings. Nestled in the forest, the place was so beautiful. The breakfast we were served was delicious and after that we started getting ready for our trek. Our guides informed us about the various problems we might face during the trek and also how to get out of them. Their tips came in handy later on."
Waiting to Meet 'Leeches'
"When the trek finally started we realised it wasn't going to be that easy. The terrain was tough and we faced a lot of difficulties, but with each other's help we made it a bit easier."
"The most chaotic part of the entire trip was when we realised that during all the trekking, some leeches had attached themselves to our feet. Instead of freaking out, we erupted in a wave of laughter and half screams. Our guides had asked us to pour Dettol on them, as that helps in gliding them off the skin."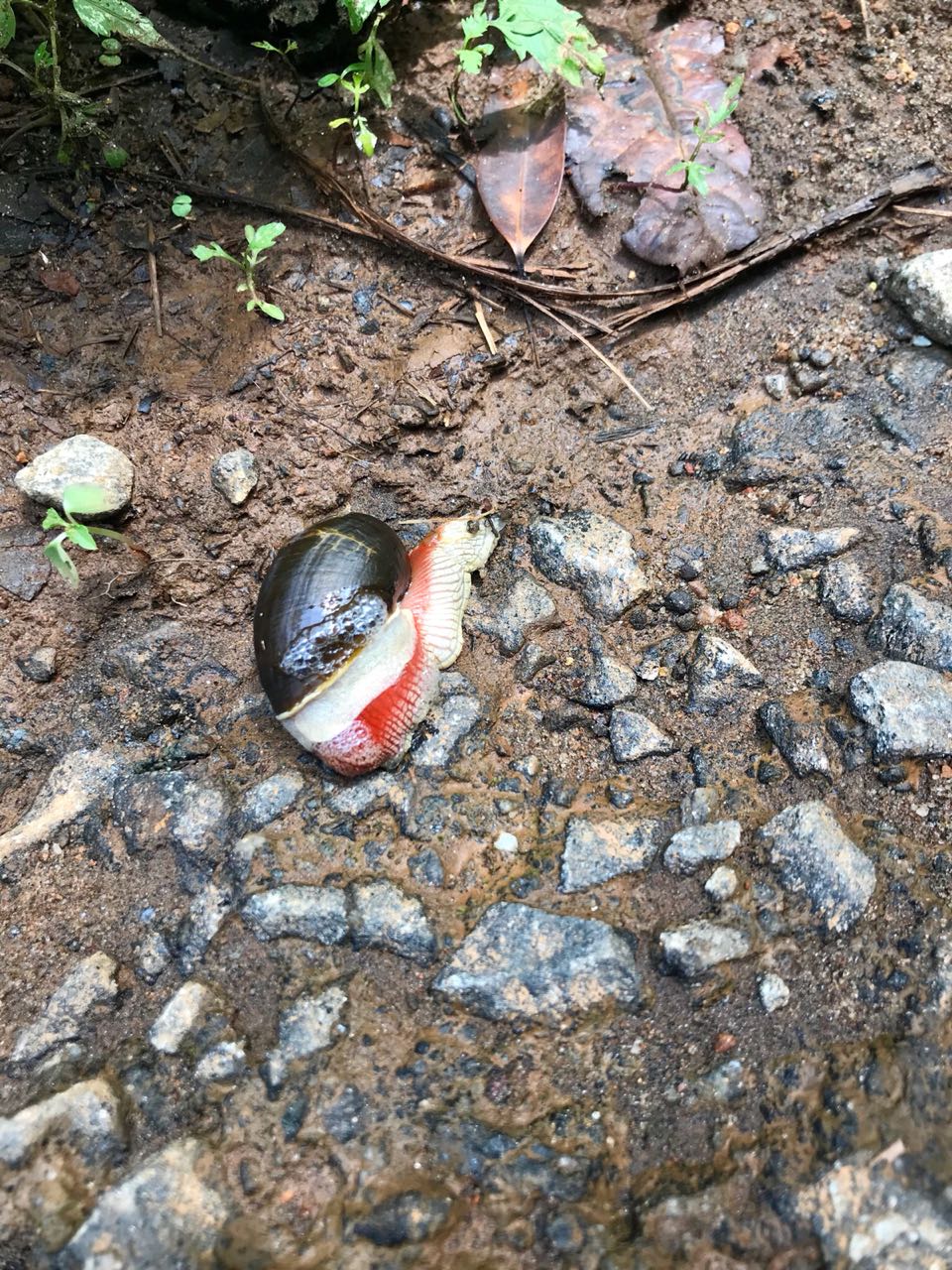 "One of my fellow trekkers, who was also traveling solo on a Trek for the first time, got really thrilled at the sight. So instead of trying to get them off his feet he started clicking pictures of the black slimy creatures holding on to his skin. He was trying to take the perfect picture, clicking from every angle and we all couldn't help but laugh at the sight, together."
Navigating the Trek
"Once the whole leeches debacle was done and dusted, we started getting tired. At this point we had to cross a deep forest and everybody was busy in their own conversations. Walking and chatting about travel stories, cultural topics, we made our way to the highest point of the peak." The view from the top mesmerized Supriya and she was thrilled to be standing there on the top. At that moment, she was glad she decided to take the hike and come to the trip.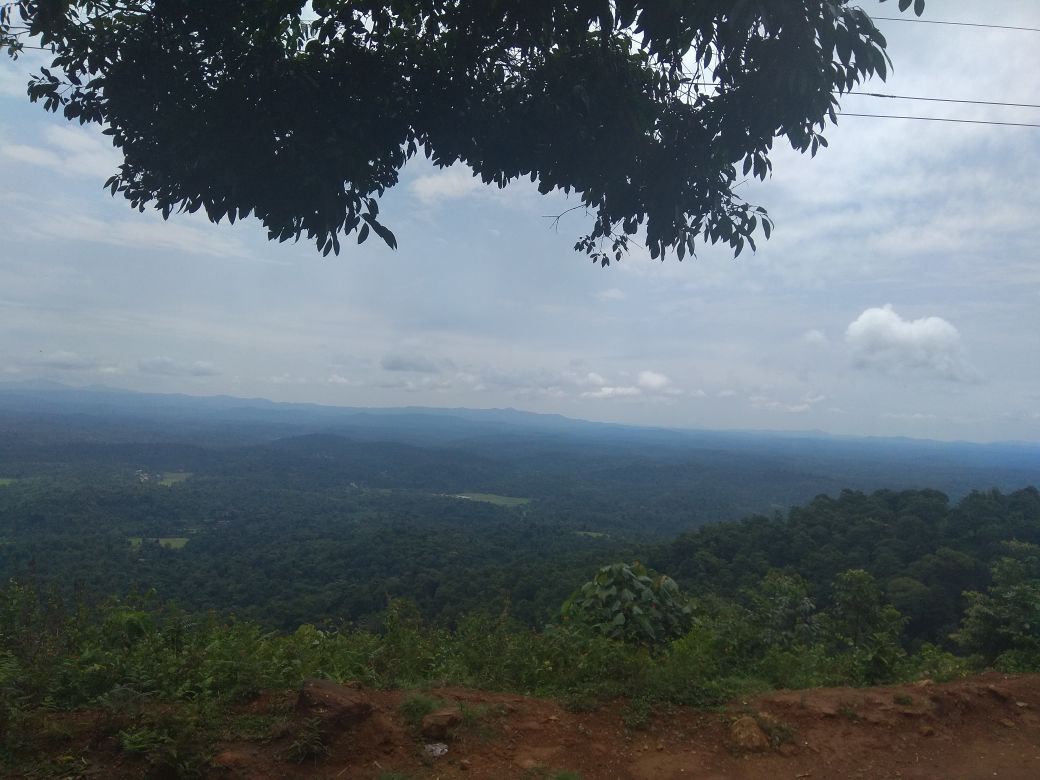 "There were times when I wanted to give up, or someone else wanted to just end their trek. But if we had done that we wouldn't have witnessed the surreal view from the top. At one point I was stuck at a big rock and had decided that was enough trekking for me. Habib, our tour guide, walked up to me and helped me out there. He also made me believe that I could complete the trek. I am glad I listened to him, because the view from the Peace Rock was something I will never forget in my life."
While descending the trek, the group was greeted by light showers which made the pathway a little slippery. Supriya however was thankful and happy about the beautiful weather. It took them around 1.5 hours to reach the base and then they went back to the guest house. That same night, the organizers arrange for a bonfire game night that the group actively participated in and loved.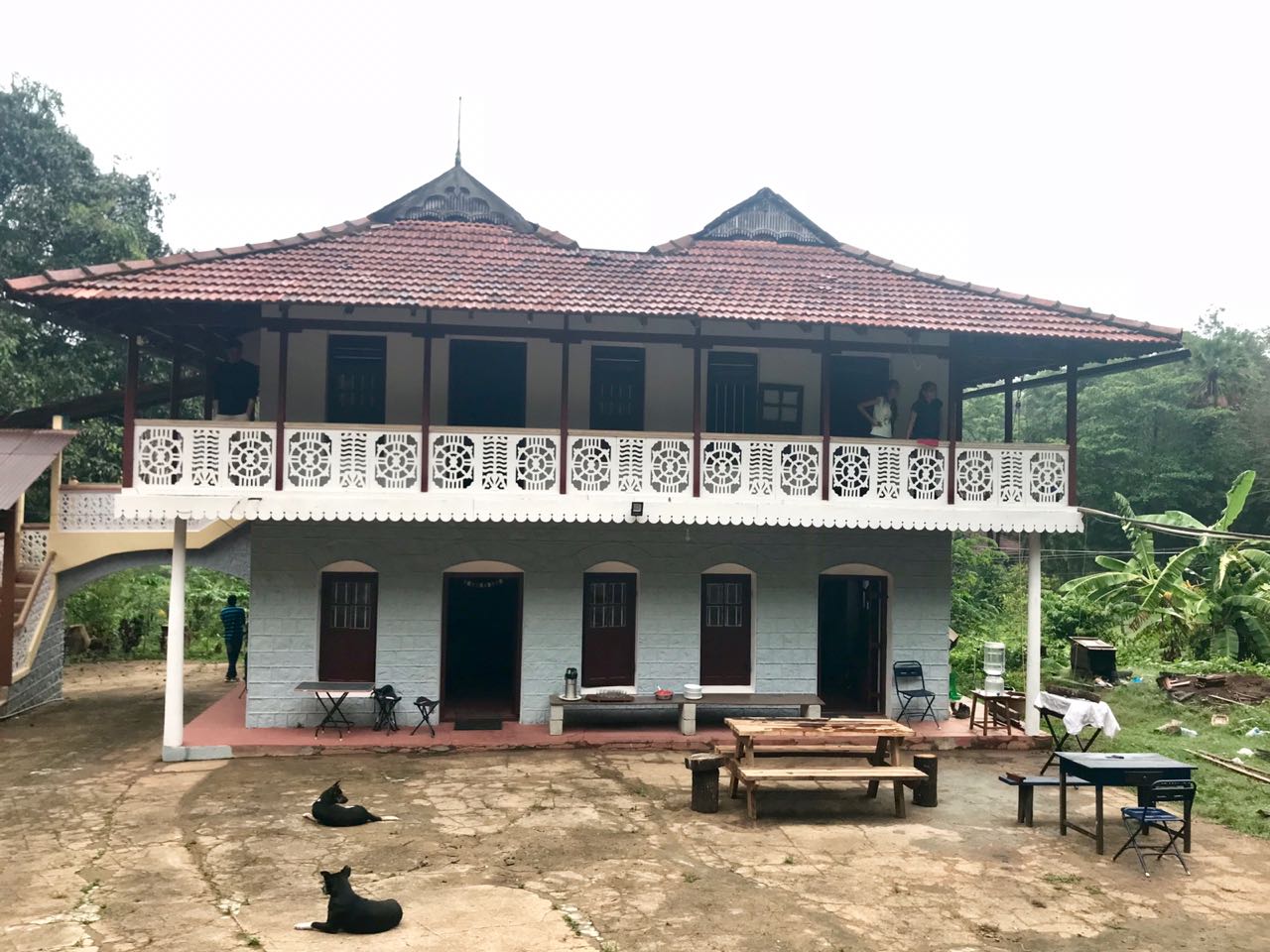 While returning to Bengaluru the next day, the bus stopped at the Namdroling Buddhist monastery and the scenic Chelavara Falls.
Advice For The Readers
It is perfectly safe and not awkward to travel with an unknown group if it is organized well.
It is safe and a great experience to travel with a group of strangers. You might get to meet some amazing people.
Always keep a water bottle on you. Even if it adds weight to your backpack, you do not want to get dehydrated on the trek.
Listen to whatever your tour guides say, because they have experience to deal with anything and everything you might encounter on the trip.
Travel with all the necessary items, and keep a raincoat.
Talk to strangers, share stories and make new friends. Travel is the best way to grow and learn new things.
Planning a Solo Trip Soon
"I love traveling solo, and it has definitely changed me as a person. I am more comfortable, confident and eager to try new things. While traveling solo, you will realise that there are some great people out there and the world is not all bad. One thing I always do is read a lot about the place and talk to travelers who have visited the destination before."
"I have learned my own strengths during this trip and I made some great bonds. Getting out of your comfort zones brings a new perspective of life and is the best way to understand yourself."