Akshay Conquered the Everest Base Camp with Thrillophilia!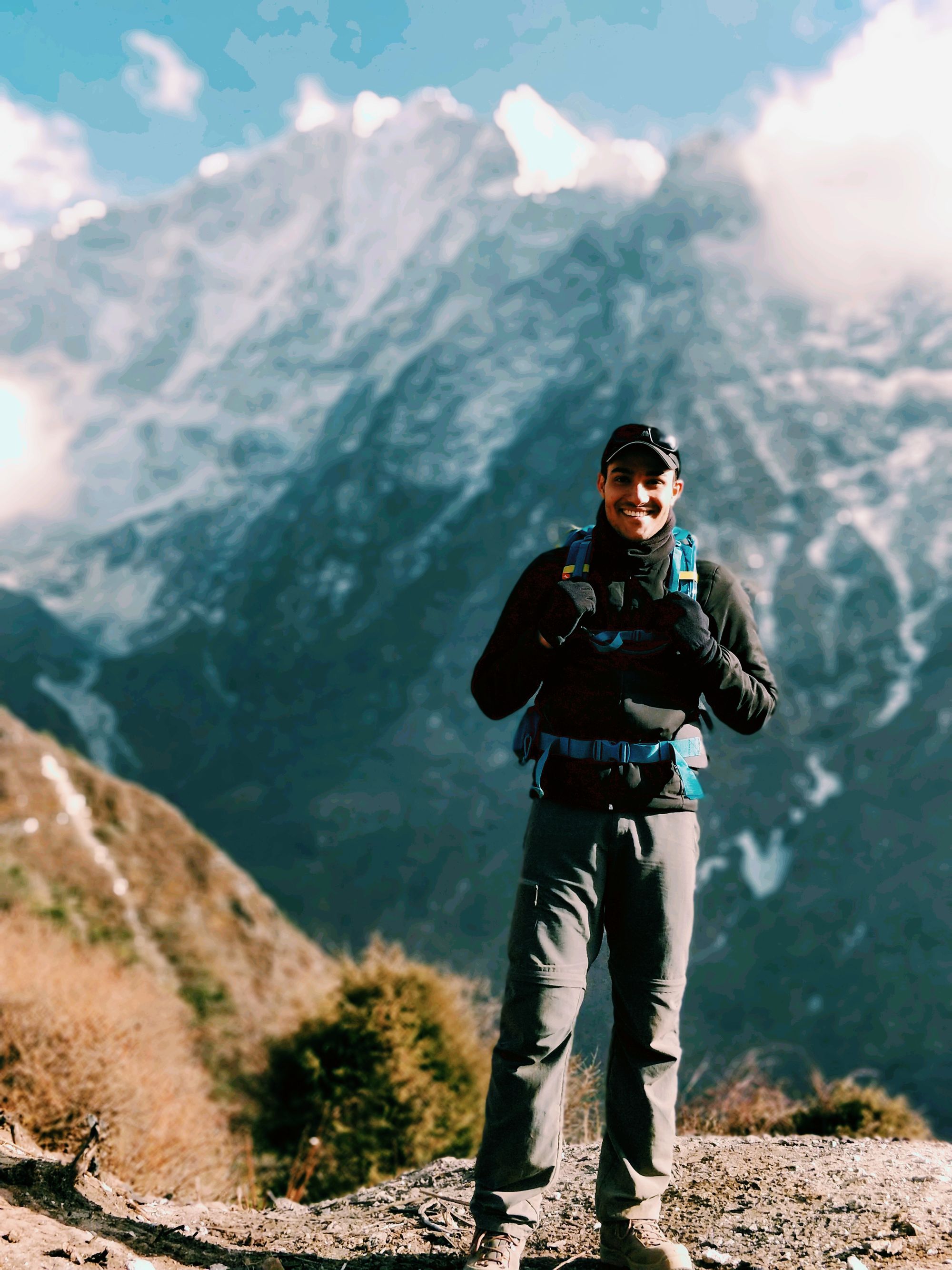 Do you recall taking swimming lessons during your summer vacation as a child? Remember the situation where you were unaware of how deep the swimming pool was and what would happen if you drowned? In the beginning, you were paralyzed by fear and were not able to even consider going for a dip, but with time, you placed your faith in the voice that came from behind telling you, "You are not in danger, just jump", and in that moment you took the plunge and swimming became another skill that you learned.
There are fears surrounding you even now. Despite your fears, there is a voice inside that assures you that everything will be okay. Now, you are no longer afraid. Rather, you view it as a challenge that you must overcome. You are the voice speaking in your head, and no matter what the request may be, you know that you would scale Mount Everest.
Are You Ready?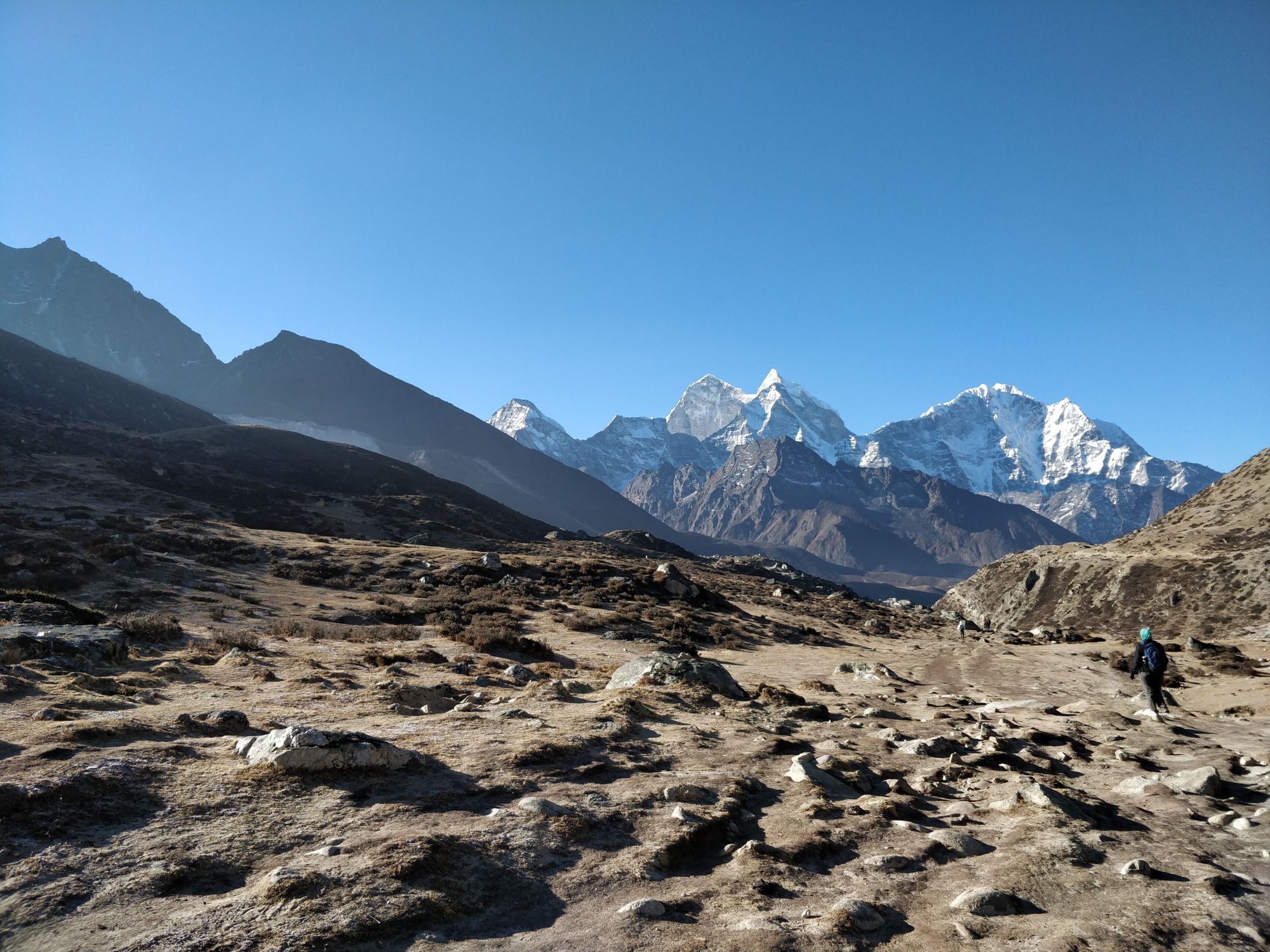 The only person who challenged Akshay was himself. Reading about explorers diving deep into the Pacific, surfing the high tides, and tackling Amazon jungle trails, the travel enthusiast wanted to test his physical and mental limits and so one fine day, he contacted Thrillophilia and within a week, he was packing his bags for the Everest Base Camp Trek in Nepal which would change the course of his life.
My life has been filled with many adventures, and I would be happy to share my experiences with you. I suppose I took the craziness to a new level this time by booking the Everest Base Camp Trek. It was necessary to remind myself mentally that this was something I had always aspired to do, and if not now, then when? "I kept my exercise regimen in place, ate a healthy diet, and gave myself affirmative statements that I would achieve my goals," Akshay affirms.
Second Thoughts
"At the Kathmandu airport, I held the boarding pass in my hand and asked myself once more if I was sure about flying. As soon as I saw the photographs again, I imagined myself on the mountain with other travelers from around the world, looking up at Mt. Everest in the distance. And soon I got up, I entered the plane, sat in my seat, and experienced one of the most terrifying, yet thrilling flights I have ever had. My fellow travelers and I landed safely at Lukla in just 35 minutes on an airstrip that was the size of a long driveway". In the words of Akshay.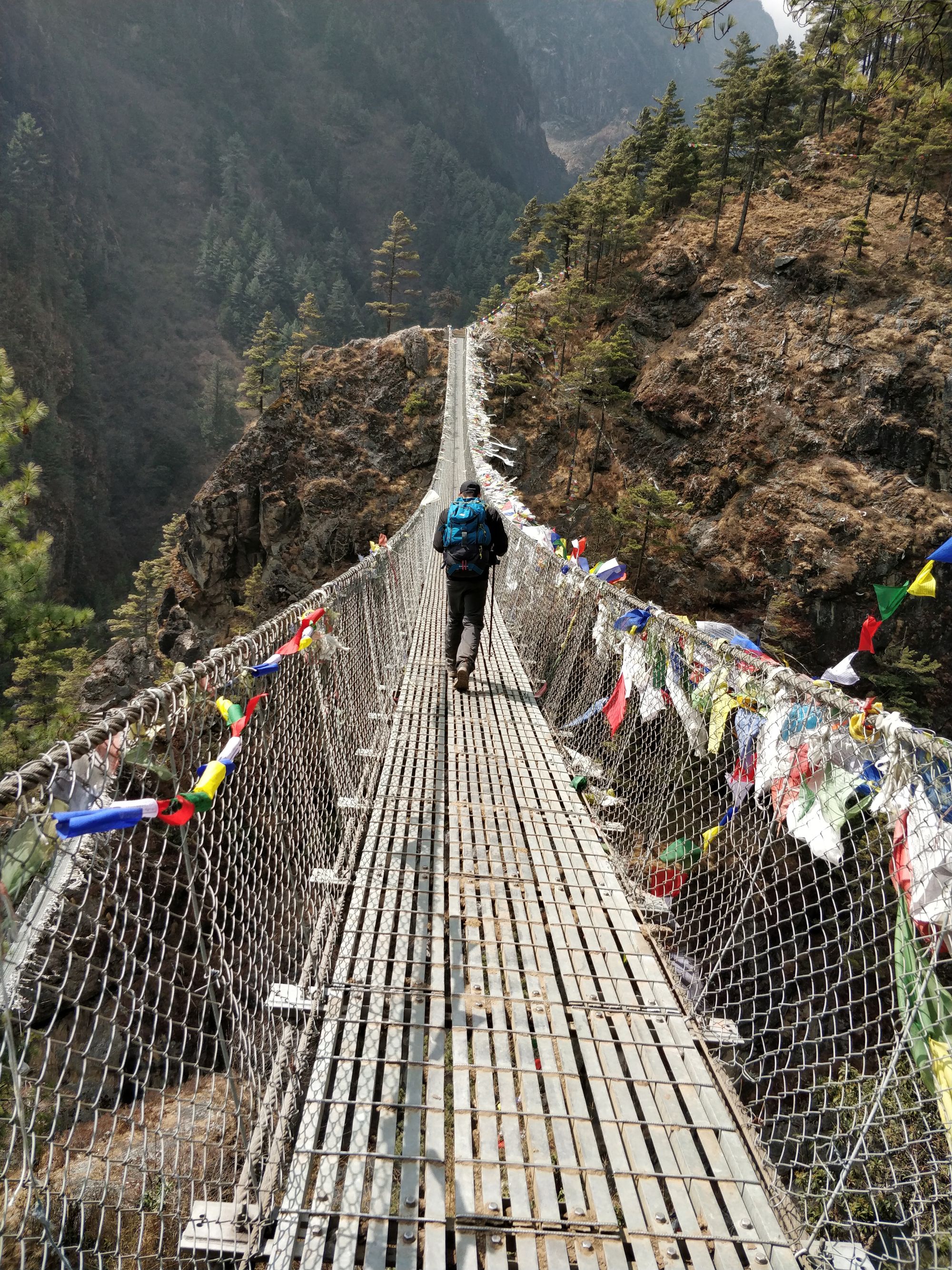 From Kathmandu to Lukla, the view from the airplane was of valleys, impressive mountain ranges, and villages in Nepal. Following his arrival, Akshay met his Sherpa, Babu Bhaiya, who led him to the beginning of their trek towards Phakding, located at a height of 2,652 meters which took them about 3.5 hours to ascend. In preparation for the ultimate journey, Akshay stayed overnight at the Tea House.
"During the course of our trip, we stayed in tea houses that were comparable to a 4-star hotel. I was blown away by the view, the scenery, and the landscape that were visible from the houses," recalls Akshay.
And So It Begins!
He trekked to Namche Bazaar at an altitude of 3,440 m on the third day of their trip. It was a challenging route surrounded by enormous green mountain ranges, and the stunning Dudh Koshi River that ran along the side of the route till Namche, the ending location. From Phakding to Namche Bazaar, travelers took approximately five hours with moderate difficulty, followed by another five hours from Namche Bazaar to Tengboche.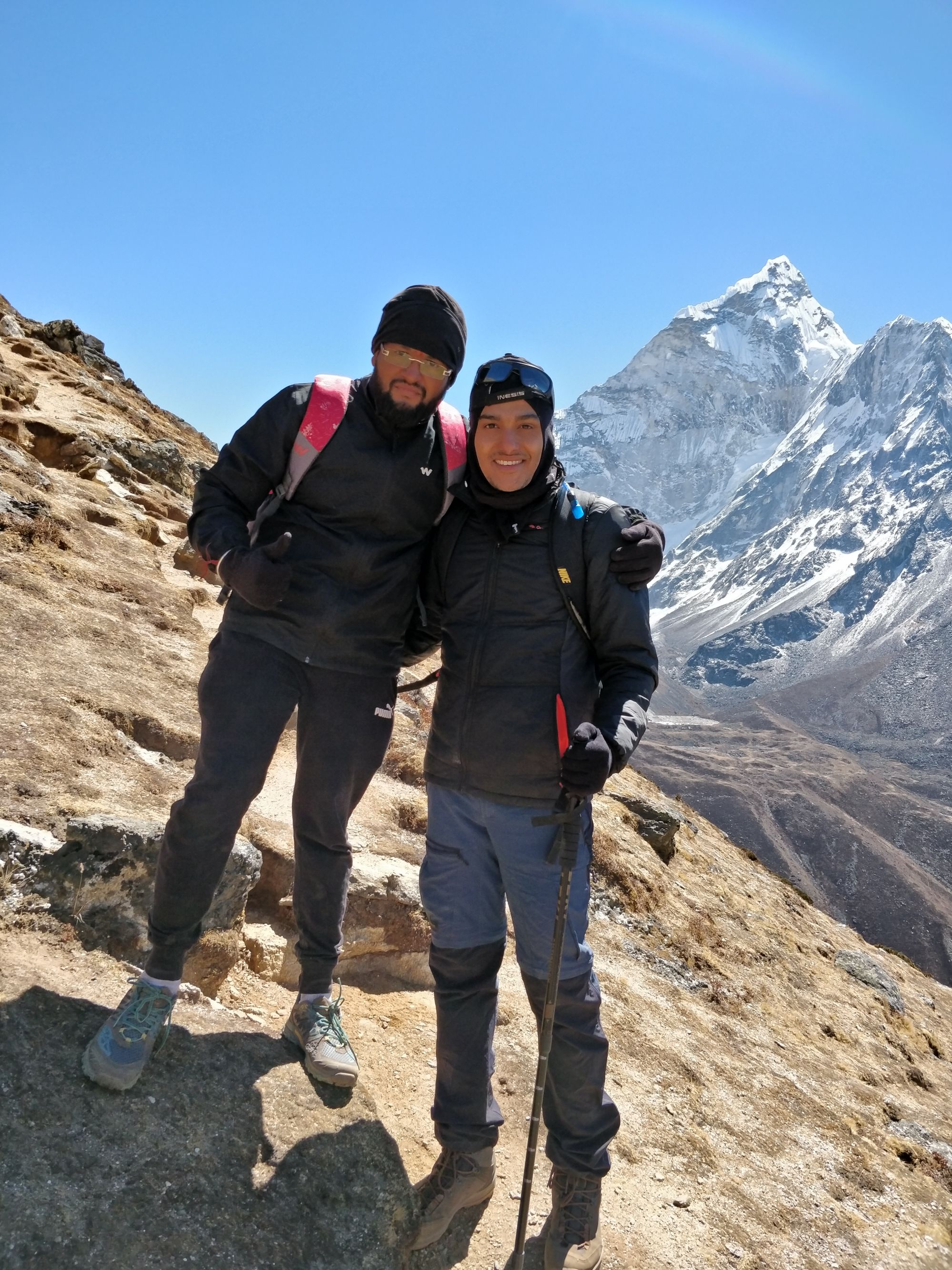 On our first day, we rested at the mountain lodge after stopping for lunch at Monjo. Next morning, we spent some time at Namche acclimatizing with a short hike, which was approximately 20 minutes. From there, we visited the Namche museum and were able to see a clear view of Everest and Lhotse. During the evening, you may wish to visit the Namche monastery and stroll through the crowded market area where you will find a variety of coffee shops, restaurants, bars, and other activities,"  Akshay explained.
Further he said, "As the weather was warm for the first few days, we traveled towards Tengboche, one of the most scenic places on our entire journey. A visit to the monastery here is well worth it."
Halfway There!
Over the course of the next few days, Akshay met a number of fellow travelers from across the globe, both seasoned climbers and absolute beginners. The troupe trekked towards Dingboche from Tengboche, passing through the Lobuche River, in order to see the world's three tallest peaks, Mt. Lhotse, Mt. Makalu, and Mt. Cho Yu. Having traversed the Dudh Koshi River beside the Khumbu Glacier, Akshay trekked from Dingboche to Lobuche via the Dughla/Thukla pass. There are many memorials for mountaineers who died on different expeditions along this short and steep hike. At the end of the ninth day, the travelers were eager to embark on the next leg of the journey to Gorak Shep.
Ice All Around!
"I walked on ice following a series of moderately challenging, steep, flat and tough hikes. From Lobuche to Gorakshep, I traveled along a glacier route and experienced a wonderful feeling of being in paradise. This was due to the white glaciers underneath my feet and gigantic mountains all around me. At that moment, I was able to see the summit of Mt. Everest so clearly that my heart skipped a beat."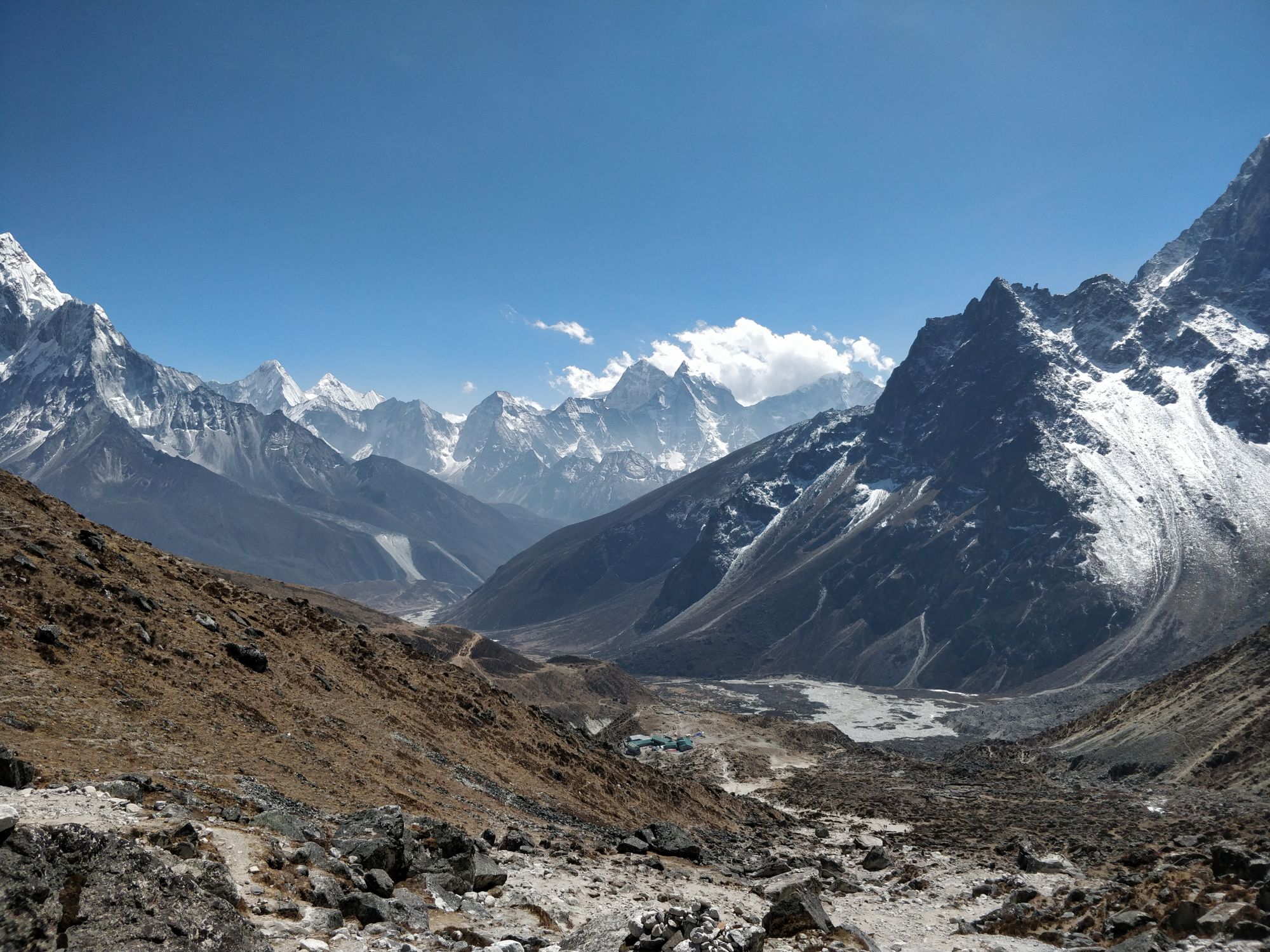 On the following day, I embarked on the most challenging expedition of my life - the Kala Patthar trek. My alarm woke me at 4 AM and I began my journey with headlamps. I reached the summit at 5:30 AM, and there it stood in all its glory - the world's highest peak. Several times I had to pinch myself to believe that I was actually standing on top of Everest Base Camp looking at Mt. Everest. What an incredible experience that was. We all took numerous photographs; I enjoyed a few drinks and enjoyed the cold temperature of -25 degrees Celsius. Following that, we all proceeded to Gorak Shep for an overnight stay.``
Going Downhill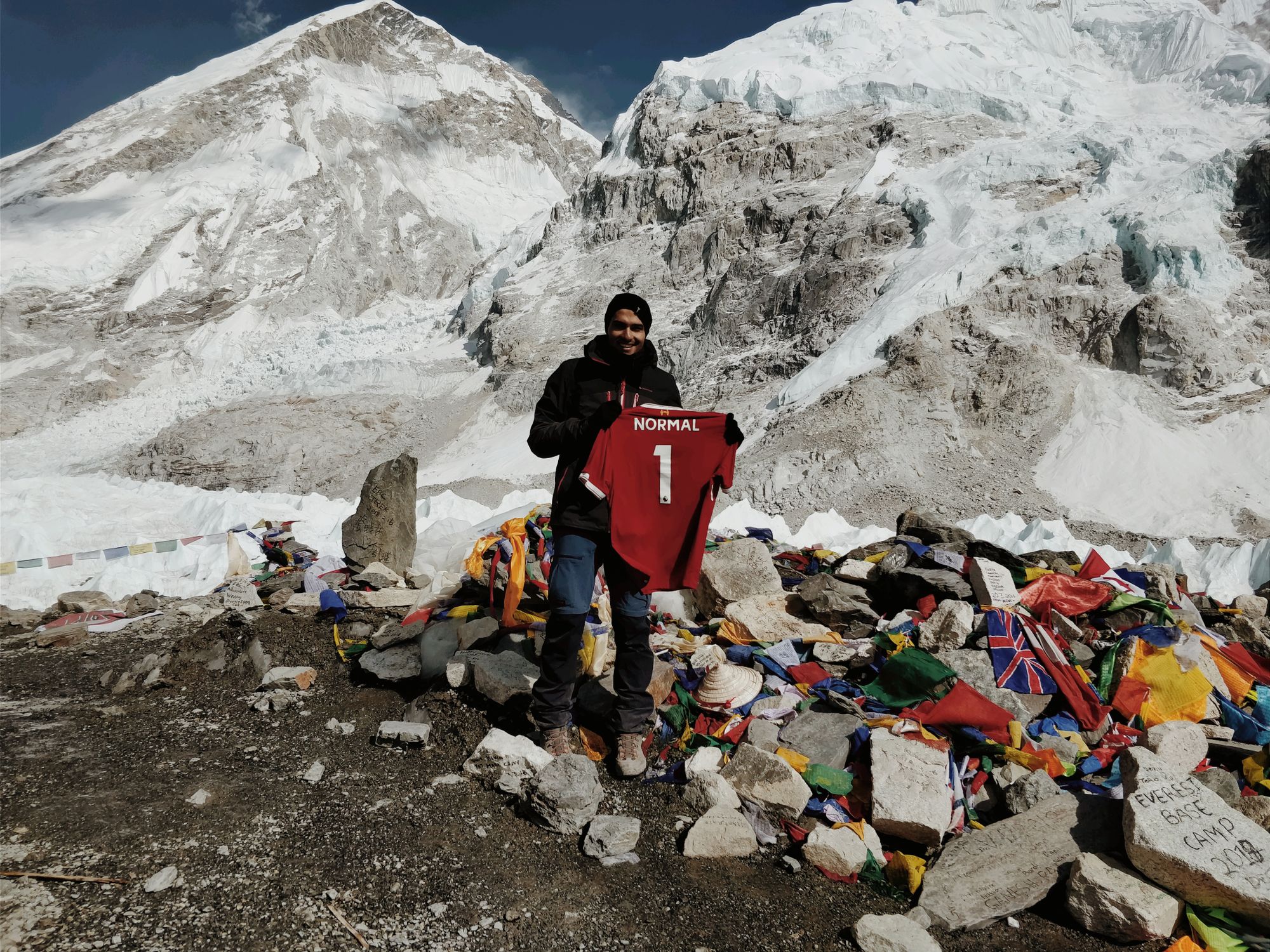 "As soon as I had touched Everest Base Camp, I descended down to Gorak Shep, covered Lobuche and reached Namche Bazaar a few days later. During the trek, we spent an average of six hours a day climbing forward and backward. Climbing was difficult, but descending was far easier. The descent, however, required caution. During the drive back, I reflected on the day when I stood at a closer distance and gazed at the majestic Mount Everest. Till today, I recall the entire journey for at least ten minutes per day without fail, and I get goosebumps. Perhaps if I had another opportunity, I would explore the route again."
Best Memories
According to me, the happiest memory of the trip would be stargazing at night, staring at the clear, blue sky each morning, the vast mountains at Gorak Shep, and viewing Mount Everest. In addition, the funniest moment of the trip was playing bluff with my travelIn spite of what I say, and regardless of how many photos you see, to truly appreciate the wonder of the world you must actually see it with your own eyes." Akshay concludes.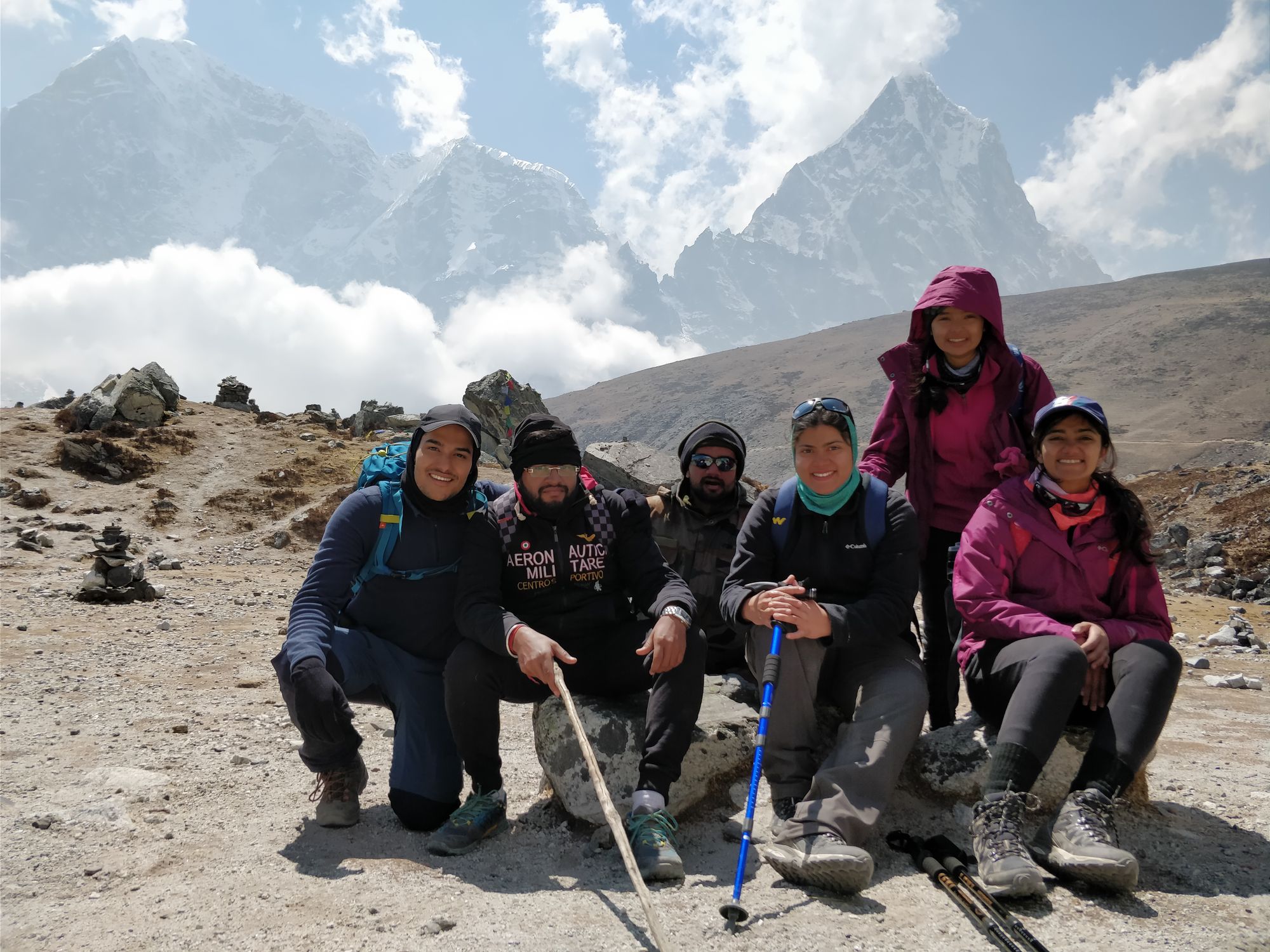 So, which is the one thing that you have always dreamed of doing? What is holding you back? You will not regret taking the road less traveled when you check out the most adventurous, crazy travel trips that Thrillophilia has stored for you.